PART 1
It's probably important to start this by giving some context to how this work came about.
My practise has for a while explored elements of utopia, hope and childhood experience and this combined with the death of my Father caused me to begin looking more closely into my experiences and the role my father had in our lives. One element that stood out was our regular holidays to (predominantly) the South West from our home in Northamptonshire with my Father being the driving force behind these.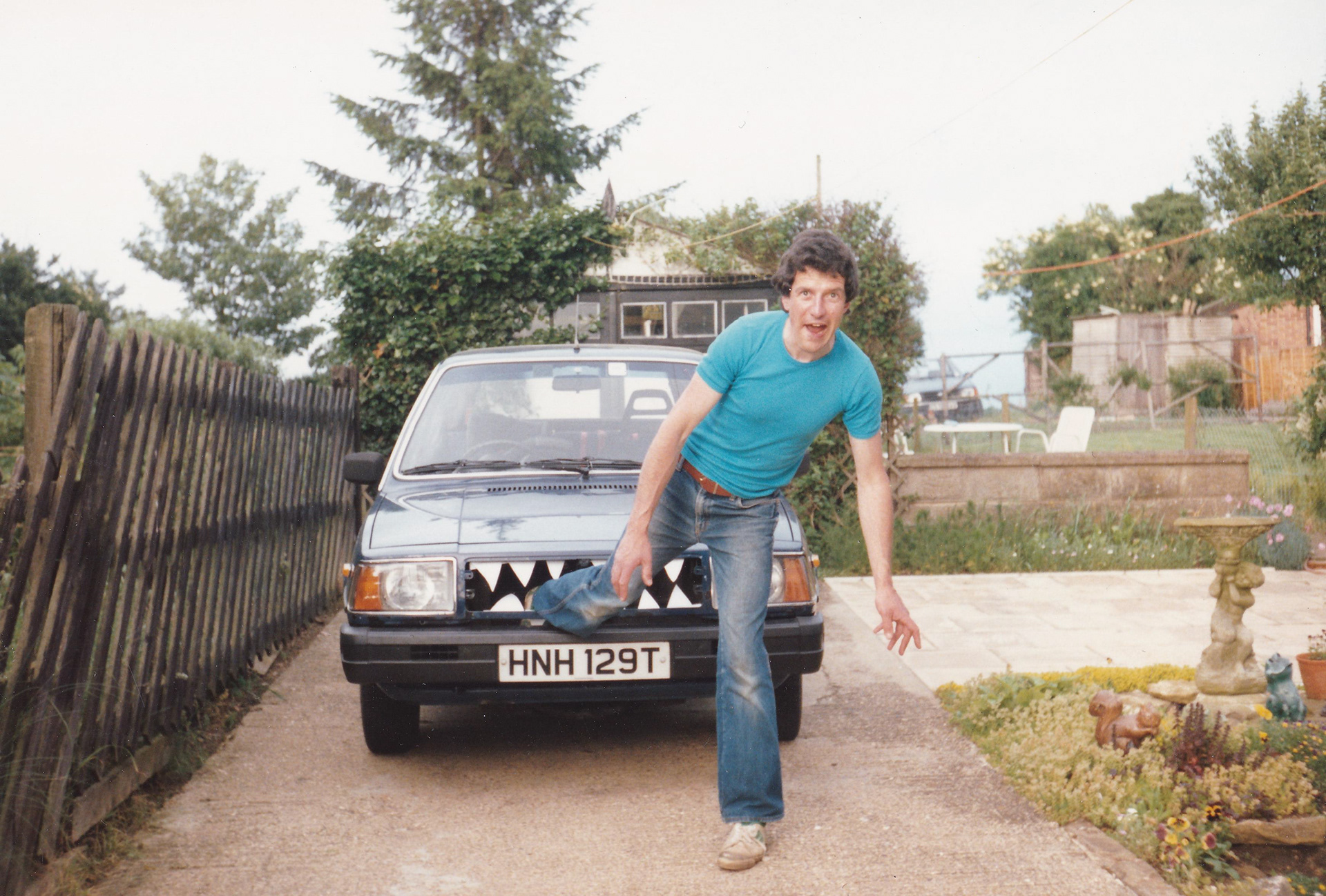 The holidays were unsurprisingly a highlight of the year, forming some of my strongest childhood memories and probably at least having something to do with my decision to live by the coast in the South West (Even if we never did make it as far as Cornwall where I now live)
The long journey necessary in our small 1980s Volvo, however, and the car sickness it would bring, combined with unnecessarily early starts and the smell of hot car plastic would bookend these holidays with a largely unpleasant experience.
It is this combination of experience that, after skirting around it a few times in other pieces, I decided to commit to in my next body of work.
I had never previously had much of a research based practice, preferring to take a more spontaneous approach to developing work but the way I wanted to explore this would require a different direction.
As well as my own memories of the experience there were some things I knew existed that I could use as a starting point; my personal collection of keyrings, purchased with pocket money from the various towns and attractions we would visit; an album of holiday photos and some associated leaflets and paraphernalia. On exploring further, we discovered every tax disc that had ever been in a car we owned, substantial written correspondence to and from Caravan parks and holiday lets and a lot more photographs of the Volvos than I realised. Not to mention my keyring collection being a lot larger than I remember. Discussions with my Mother had also unearthed the exact(ish) routes we would take, stopping places and further memories and shared experiences.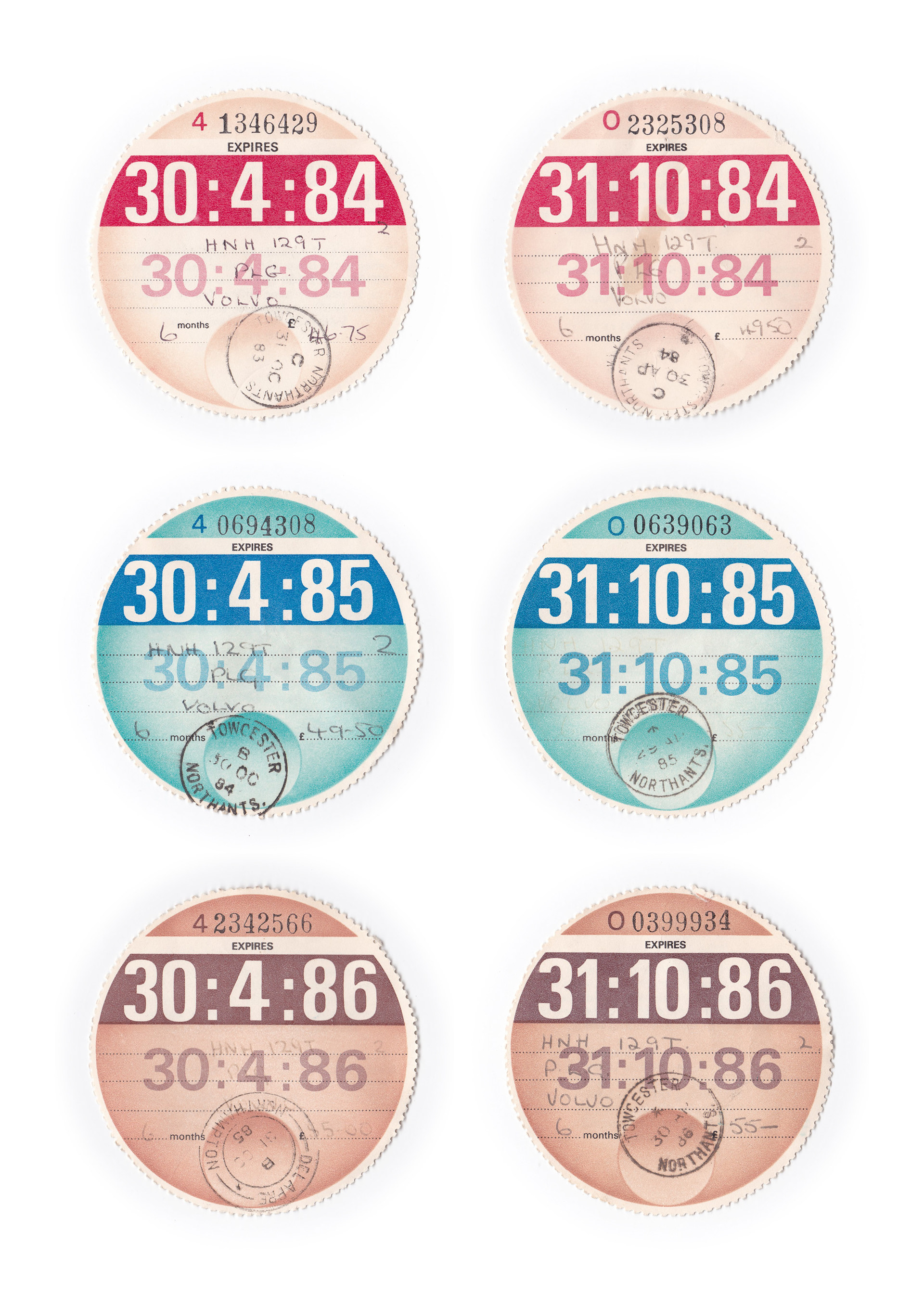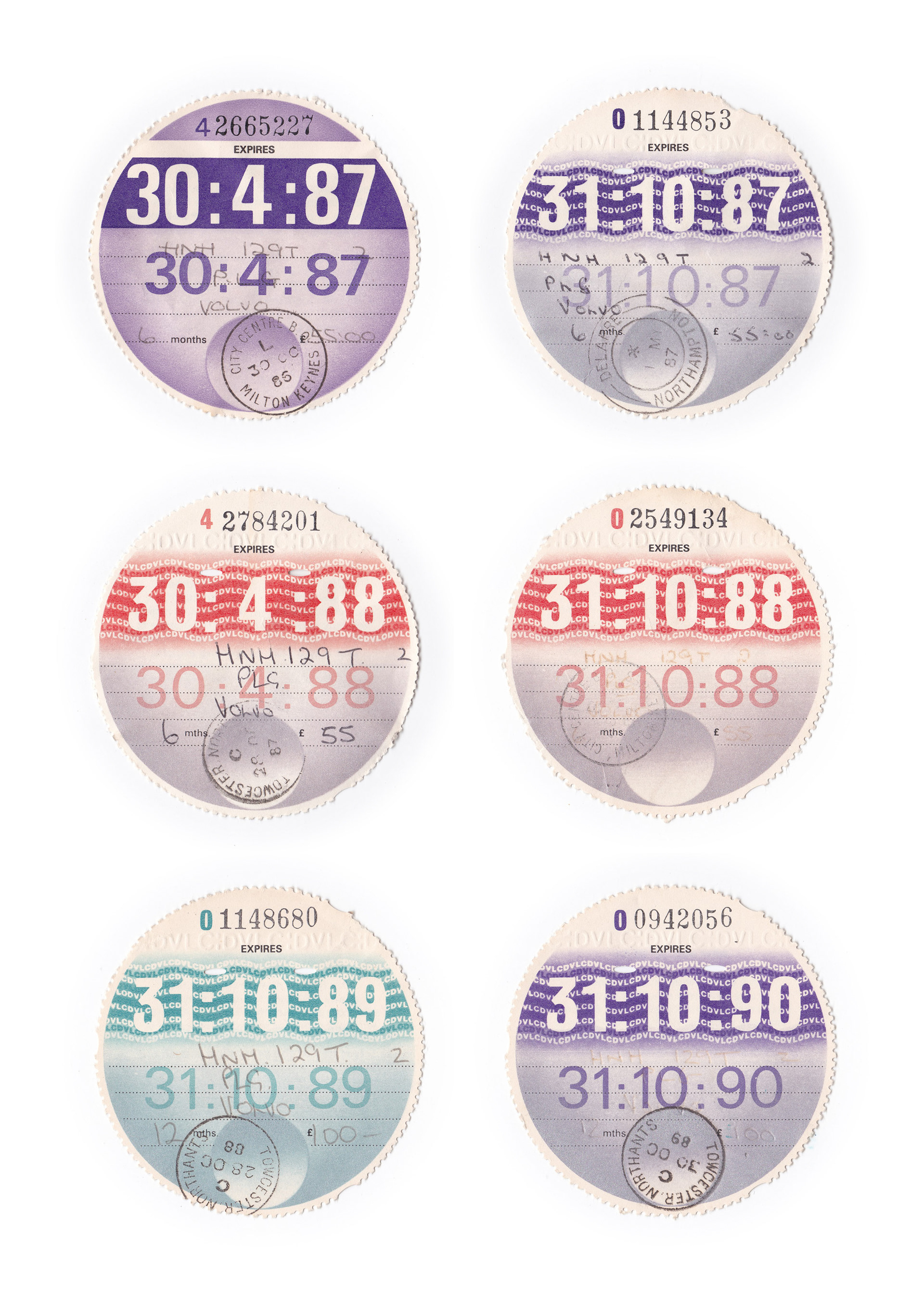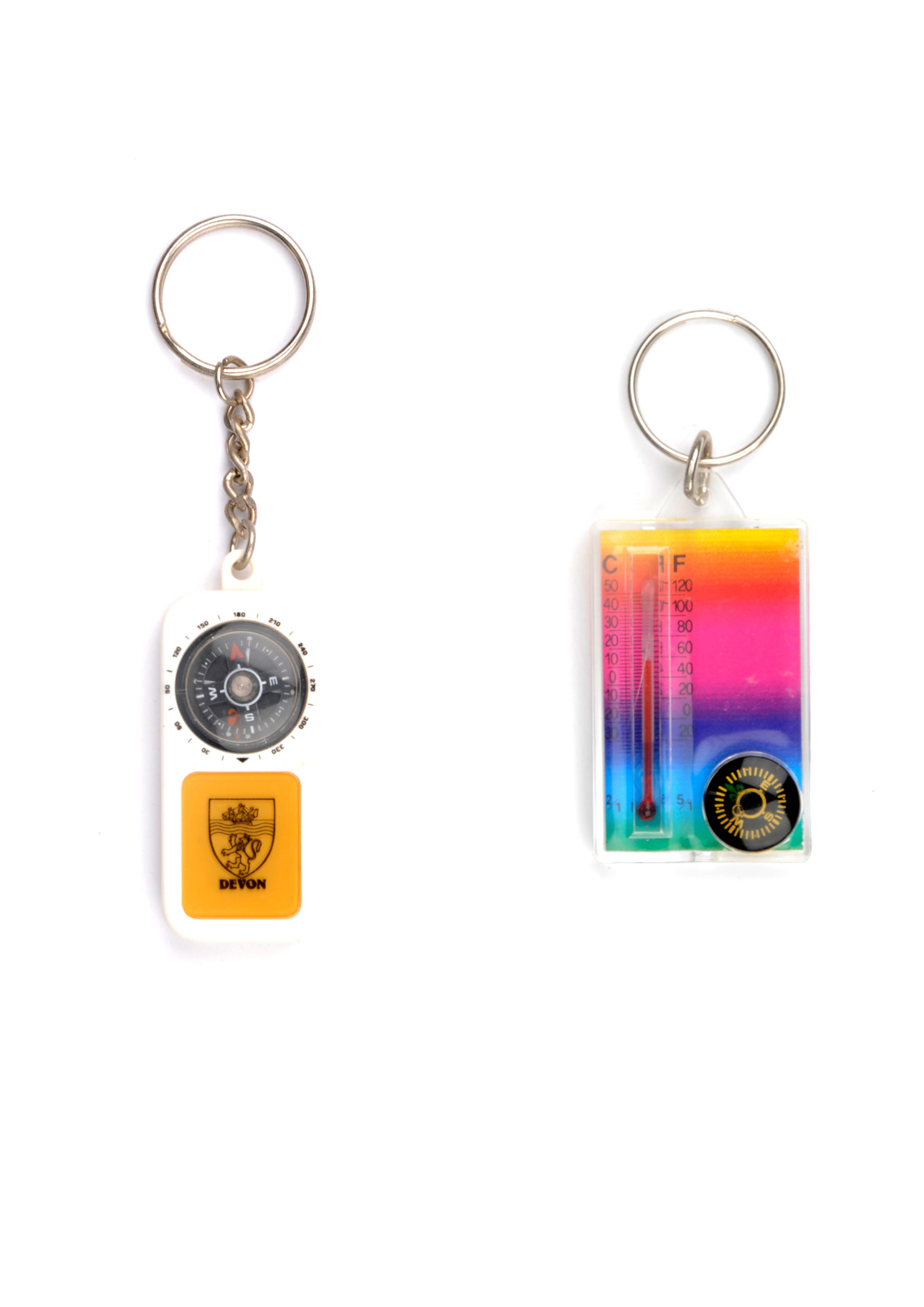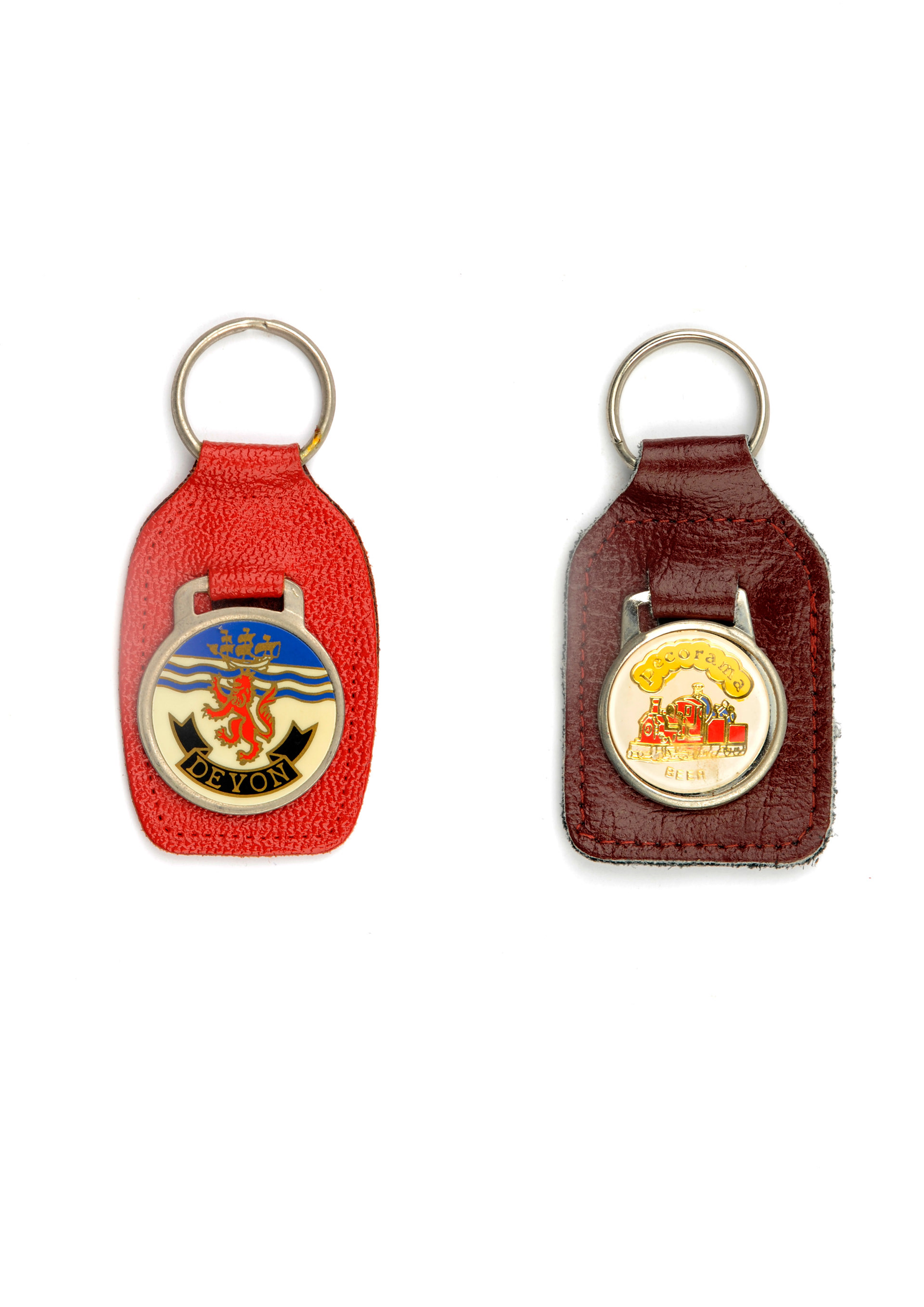 My practise, as I'm sure is similar for other artists, involves a lot of time allowing things to float around in my head for a while giving ideas time and space to come to the surface rather than force them out. This led to a lot of thinking around the idea of holiday, the collected items and souvenirs and how I could explore them visually. Quite soon in the process the idea of recreating or paying homage to the journey in some form came about. The idea of using a version of the family car an obvious choice with the addition of the large neon arrow finding its way into the mix later on.
During this process I also decided upon the end location being Westward Ho! For multiple factors. It was the furthest West we ever travelled, combined with being the first of the holidays I have strong memories formed of. On further research it was the gift that kept giving. Taken from the Charles Kingsley book 'Westward Ho!' the area was named from a hotel built to capitalise on the popularity of the book. The book having strong themes of heading West for a better life – a suitable link to our yearly Westward adventures looking for a temporary 'better life' lined with ice-cream and sunshine. This fitted well with ideas I had explored in previous work around the American dream, the visual promise of signage and the West as a direction and a concept frequently being the compass point of opportunity, hope and self-betterment.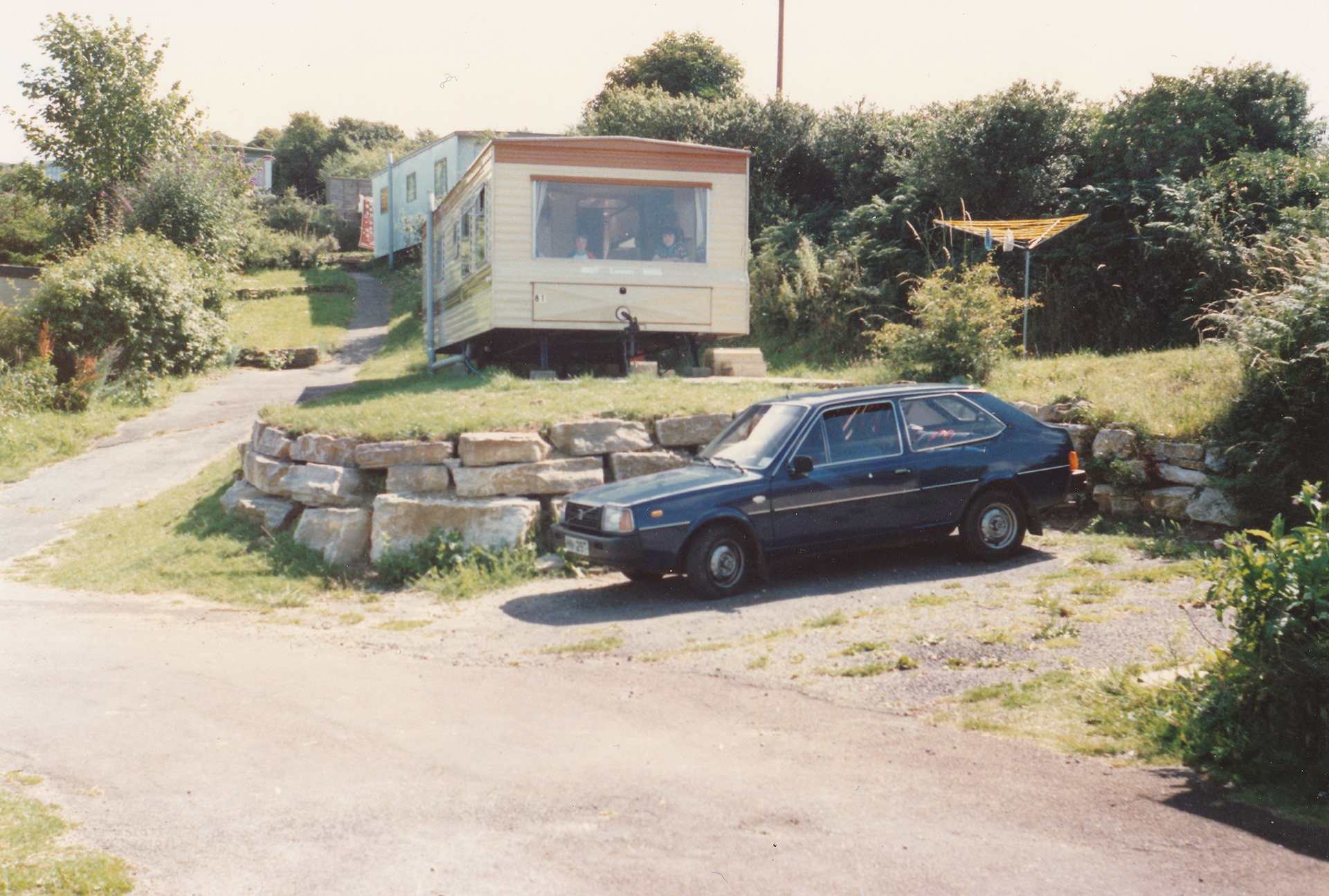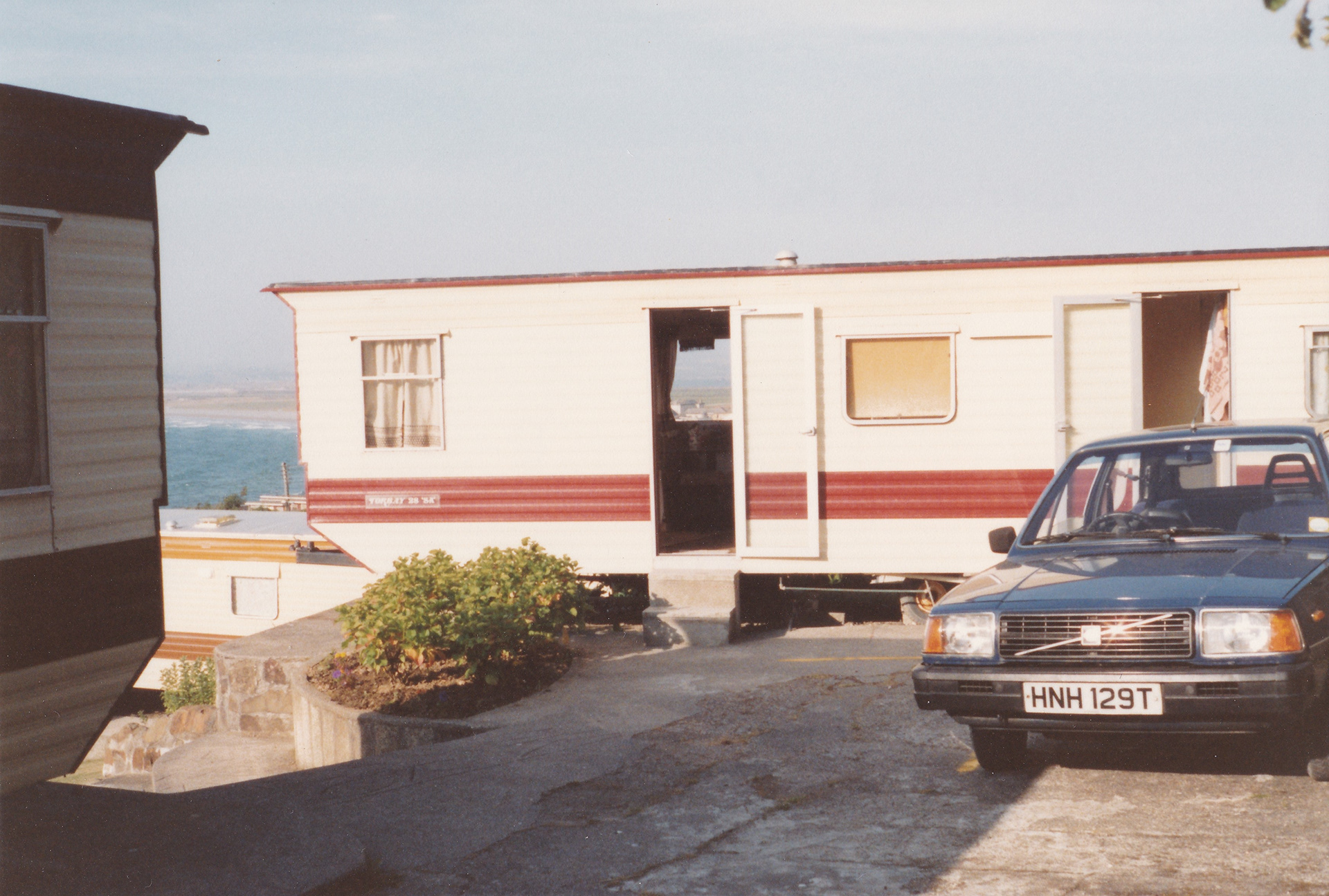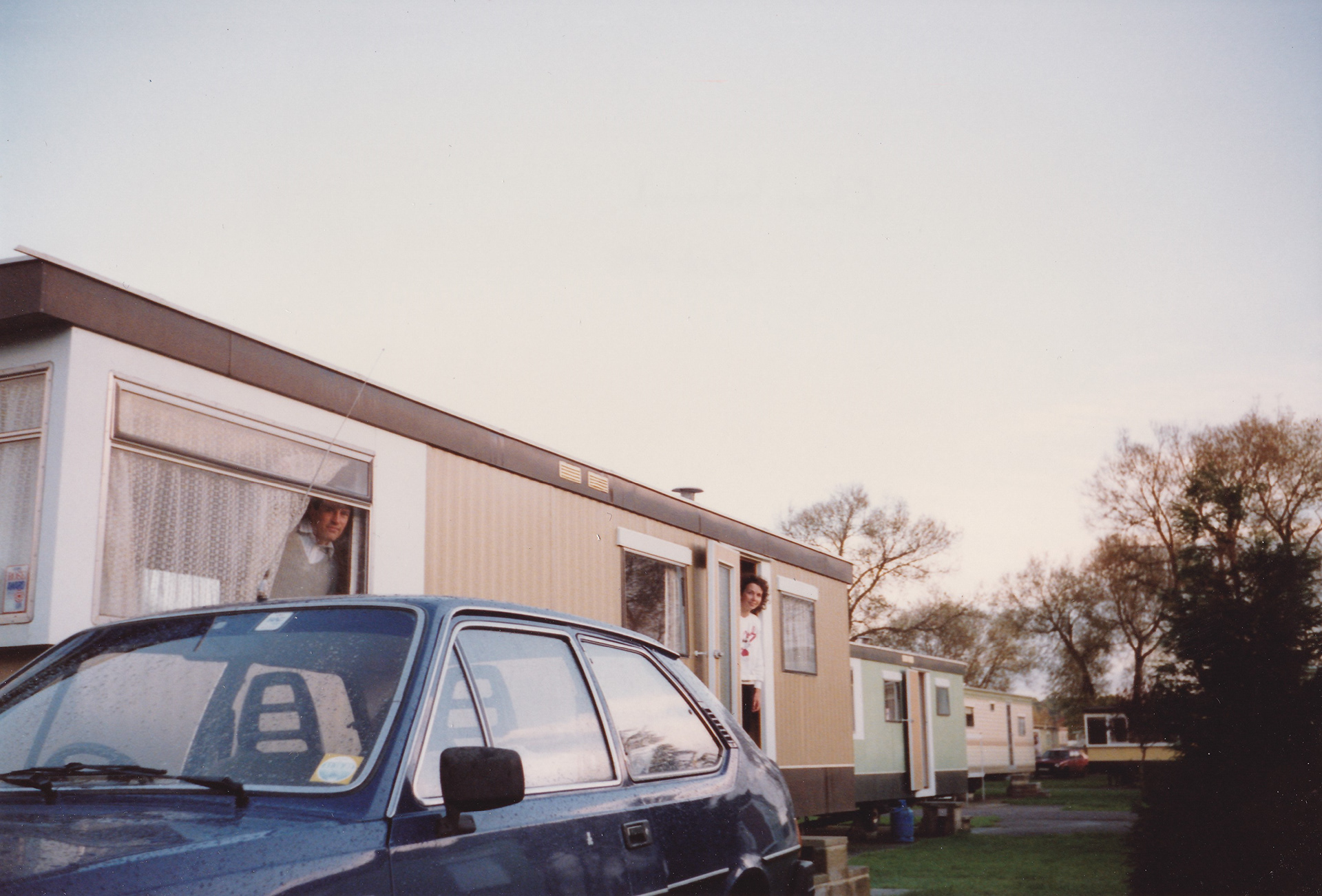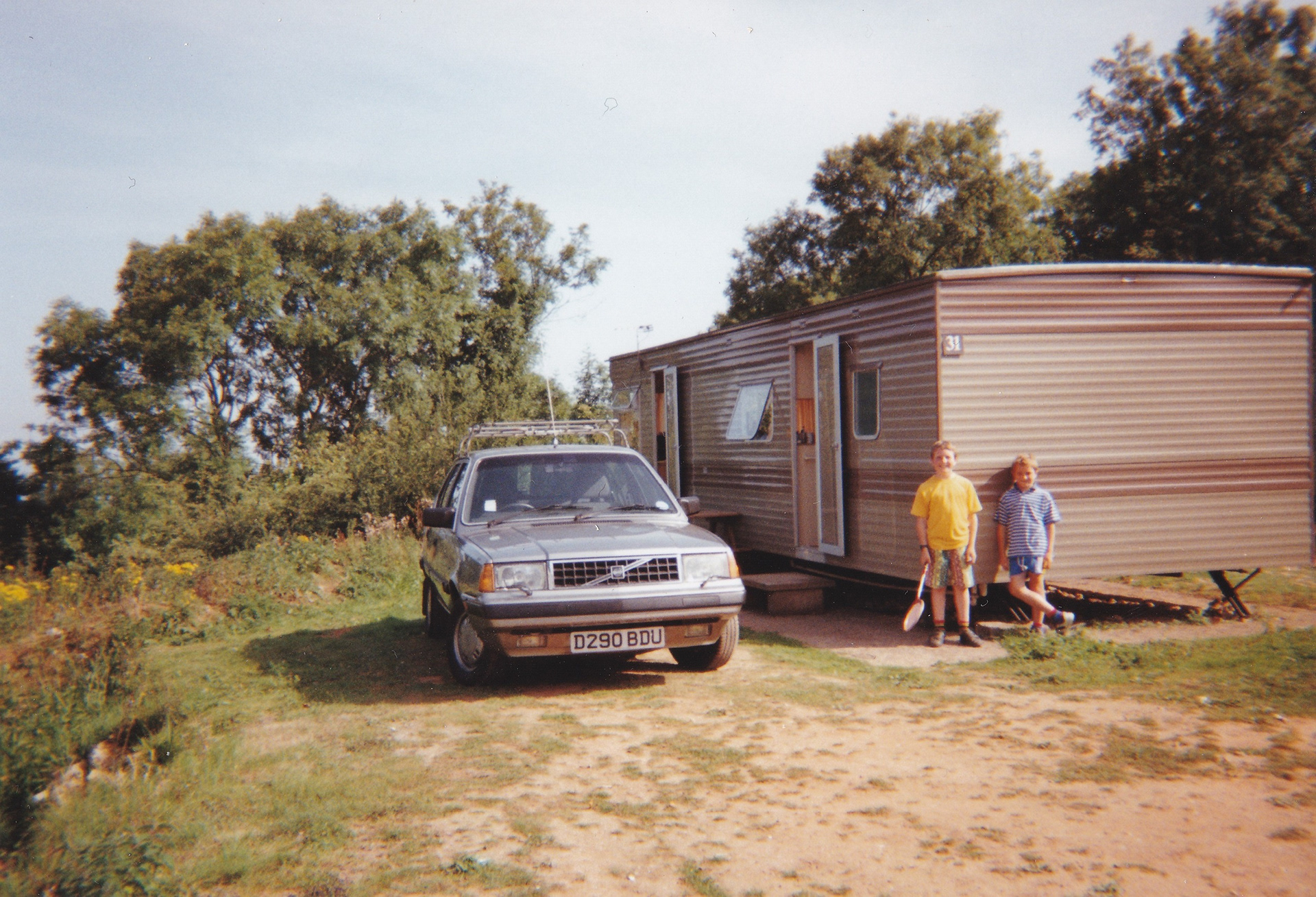 It had by this point become obvious that I wouldn't be able to explore the project in the depth I wanted in a single piece so the idea to create a publication to work with and contextualise the car-based artwork started to form. Having previously made a book of my practise (Ham Fisted Half Cocked) to sit alongside a mock 'retrospective' exhibition of my work I was keen to explore the format again with it seeming to provide the perfect opportunity to explore the collections and content in depth alongside a main artwork.
Although the idea started as a book format it soon became too limiting. To allow flexibility and to be able to incorporate additional elements I began to develop the idea of a 'souvenir box' that would explore the ideas and experiences behind the work in its own right while producing a kind of permanent souvenir to what would be a temporary art event.
This was quite a liberating decision and it allowed me to produce a variety of pieces exploring the archive I had collected and items remembered from the journeys and holidays such as softmints, I-spy books and sandcastle flags. I was also keen to produce a screen-print as well as other 2D works, as this is an area I often overlook in my work in favour of sculptural and installation pieces.
After much tweaking and reworking of format and ideas the souvenir boxes emerged in their final form containing the following.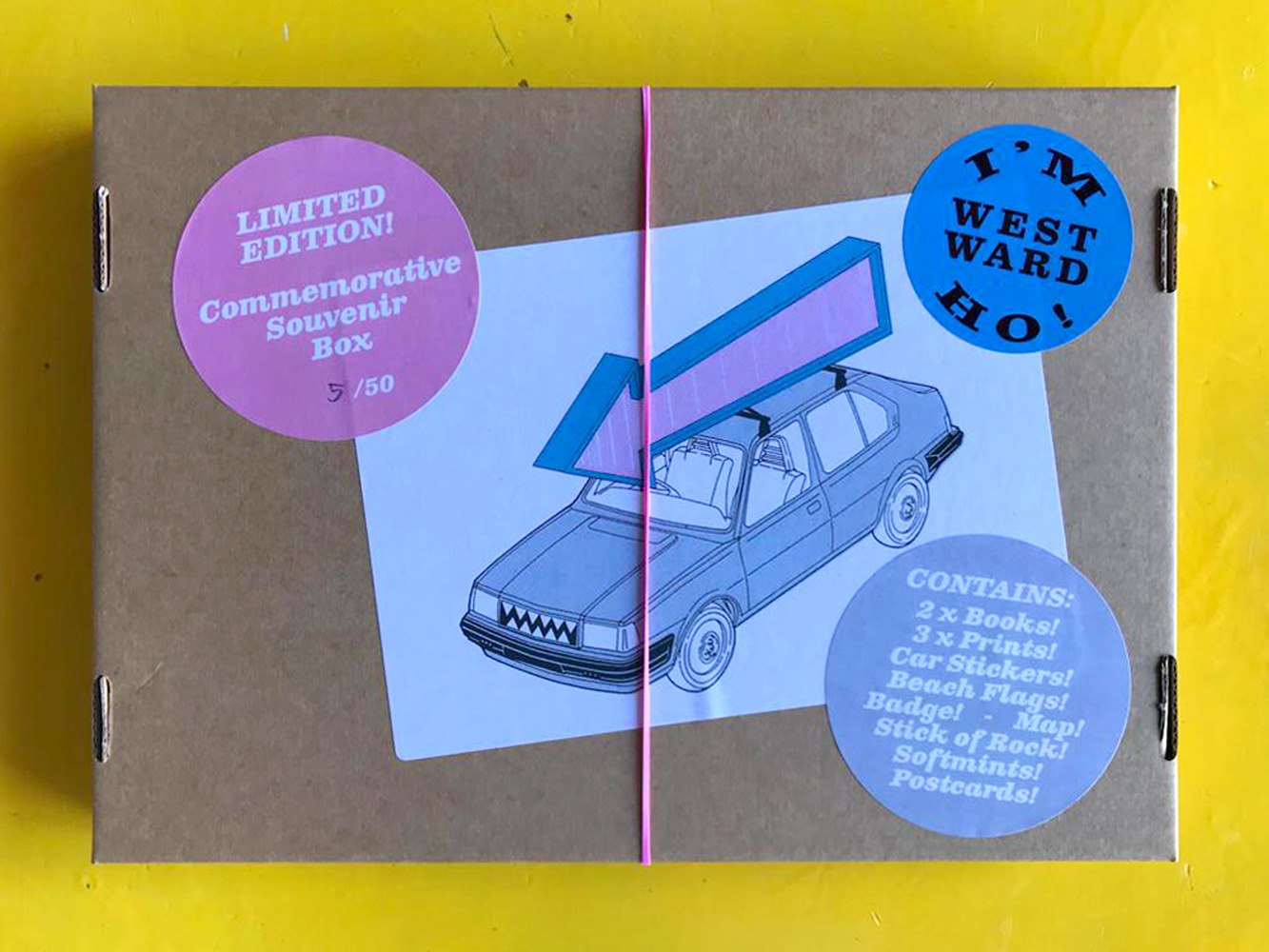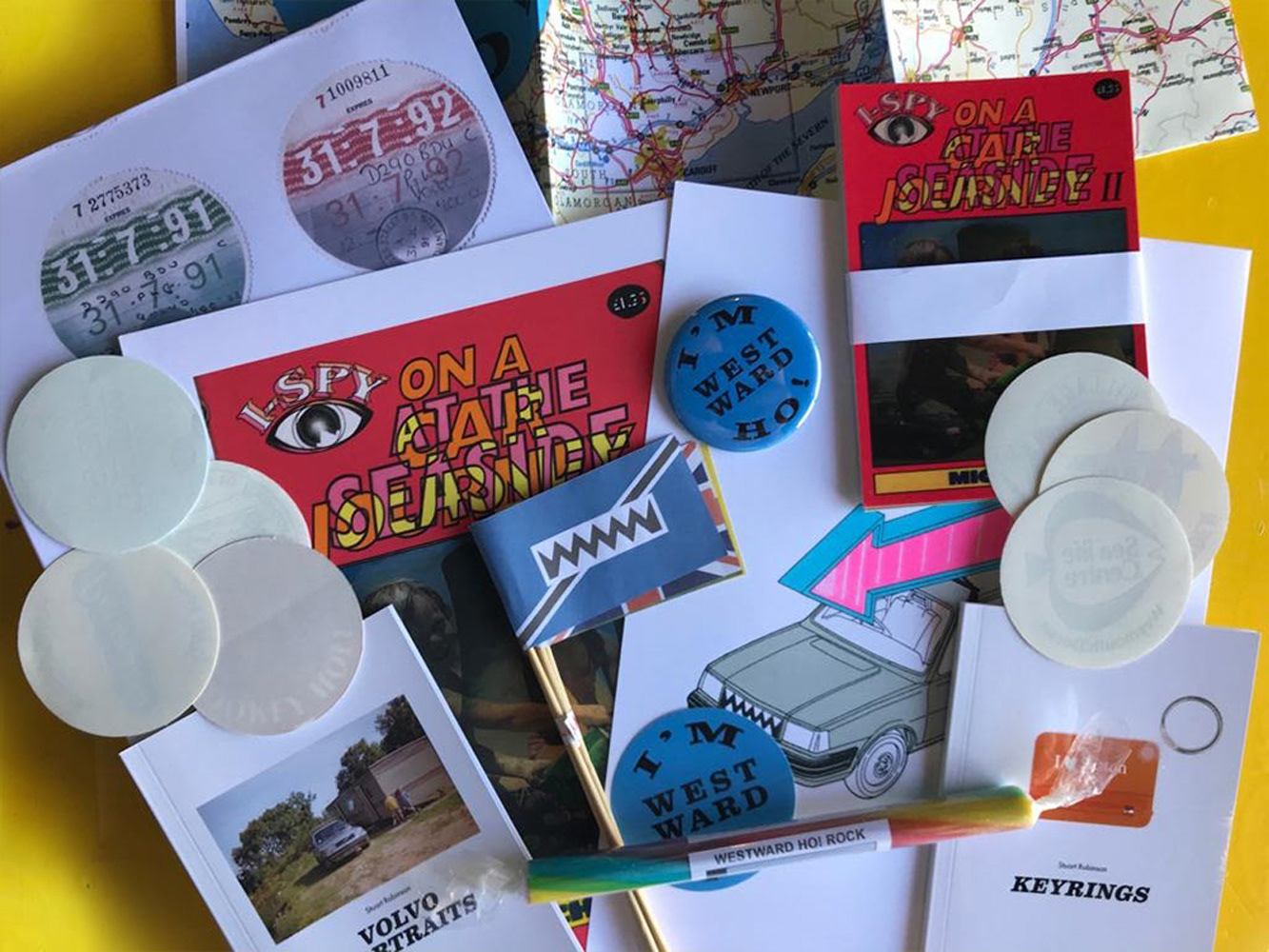 Volvo (Westward Ho! Edition)
- A4 Screenprint: A diagram of the Volvo as it would be on the journey complete with grill teeth and rooftop arrow.
Westward Ho! Route Map
- A2 digital print: A map of the route taken from Blisworth to Westward Ho! with favourite stop-offs and other frequent destinations highlighted. This then also formed the basis of the route for the journey itself
Volvo Tax Discs 84-97
- A2 digital print:  All the taxdiscs from the Volvos that would journey us 'Westward Ho!' over a 13 year period, a reproduction of the 1989 tax disc would adorn the car on the journey.
I-Spy On A Seaside II
- A4 digital print: Created from multiple I-Spy book covers exploring the relationship between journey and destination – these were an everpresent part of any car journey.
I-Spy Postcards
- 8 A6 Postcards: Covers from the car journey essential 'I-Spy' books used primarily to combat boredom whilst simultaneously contributing to car-sickness
Volvo Portraits
- A6 book: Holiday photos featuring the Volvos alongside family members and holiday accommodation
Keyrings
- A6 book: My childhood collection of keyrings, each one bought as a souvenir of a place visited on the family holidays.
Holiday Attractions Window Stickers
: Stickers inspired by favourite holiday attractions and locations
'I'm Westward Ho!' Sticker, Window Sticker and Badge
: Inspired by British seaside holiday souvenirs and featuring an invented 'logo'
Westward Ho! Stick of Rock:
A stick of Rock from Westward Ho! with custom insert. Ever present on holidays but never purchased due to being 'bad for your teeth'
Packet of Softmints
: Always present on car journeys to combat car sickness, these are redesigned 1990's style packets with Westward Ho! branding.
Sandcastle Flags:
A set of standard sandcastle flags with new flag design inspired by the Volvo logo, blue of the sea and the grill teeth inspired by a childhood photo where my father gave the car paper teeth to entertain us.
Supported by a crowdfunding campaign and with help from Cultivator – a Cornwall based group promoting and supporting creative businesses and artists I was able to produce these boxes to a standard that I was happy. With these complete and sent out to backers the work on the main piece and the journey could begin.
PART 2
During the time working on the Souvenir box I had also found and bought a suitable Volvo  (albeit a 430 mile drive away in Darlington) to use for the artwork. A lot of what follows in this post was occurring alongside and informing the production of the box.
One problem I had was deciding what model of Volvo to use. We had 2 different models as I was growing up, the first being a Blue 3 door 1979 Volvo 343 with a blue interior and the 2nd a Silver 5 door 1991 Volvo 360 with grey interior. The advantage being that these were essentially the same basic car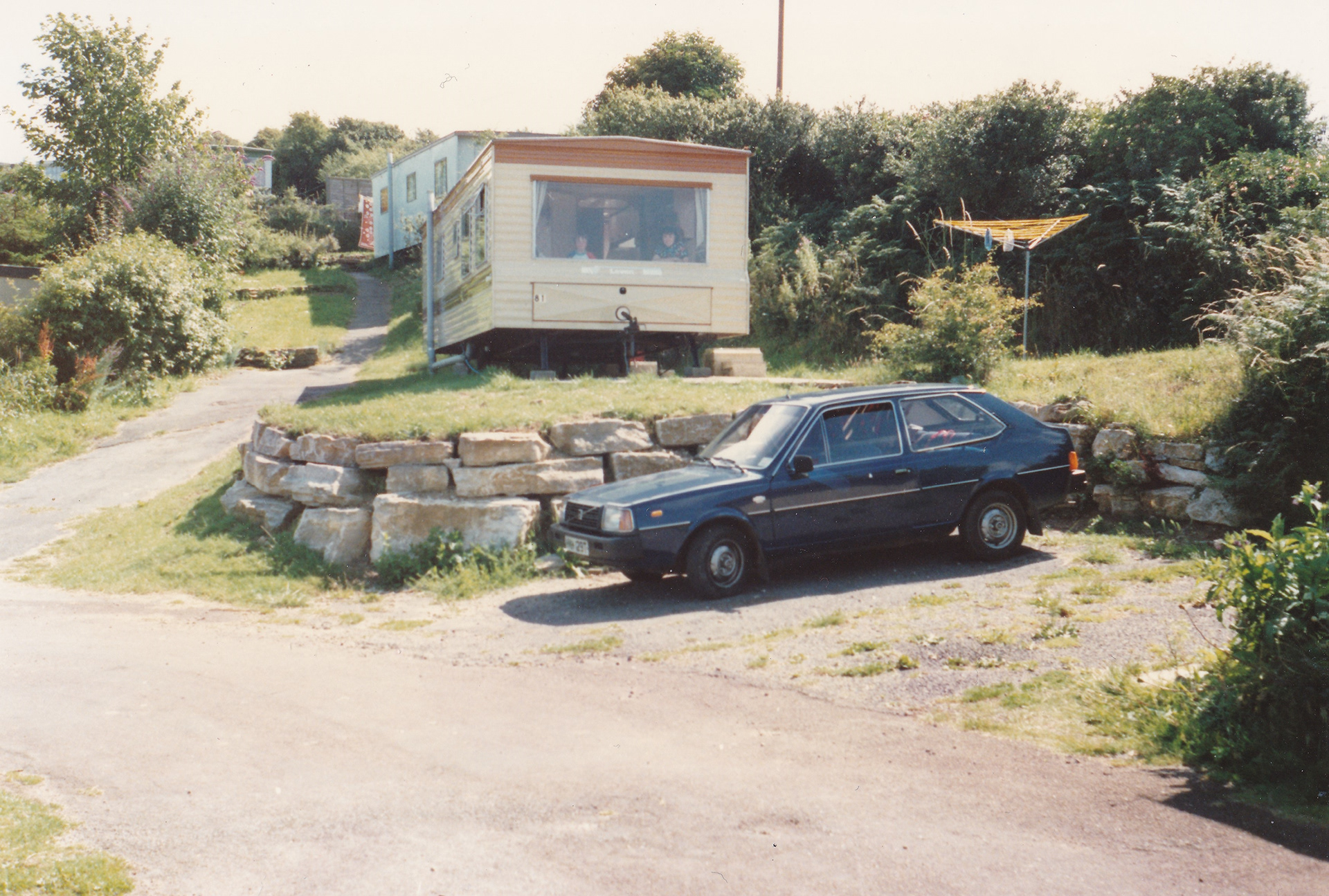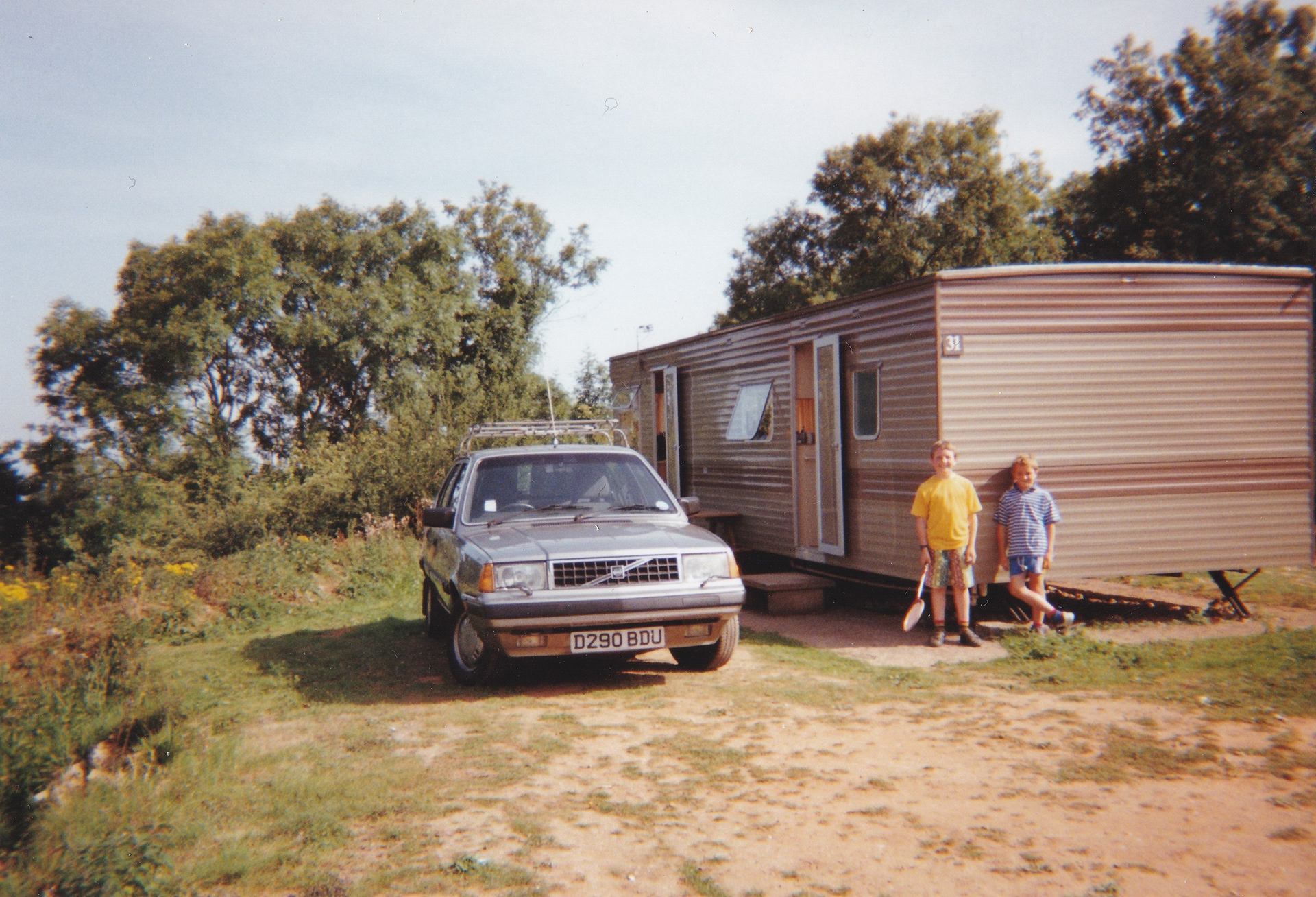 What I managed to find was a 1985 model 3 door Volvo 340 that seemed to exist as the midpoint between the 2 vehicles. Age-wise it was almost exactly equidistant and spec and colouring had elements of each. The exterior being Silver, but with 3 Doors and the interior bein the navy Blue I remember from the first car. The dashboard also had elements of both models and most importantly it had the same slightly sickly smell of warm plastic on a hot day and the hinged rear windows I remember from sitting in the back seats.
The only drawback being some non original wheels and my need to drive it for 8 hours back to Cornwall from Darlington, and a fair bit of rust to sort out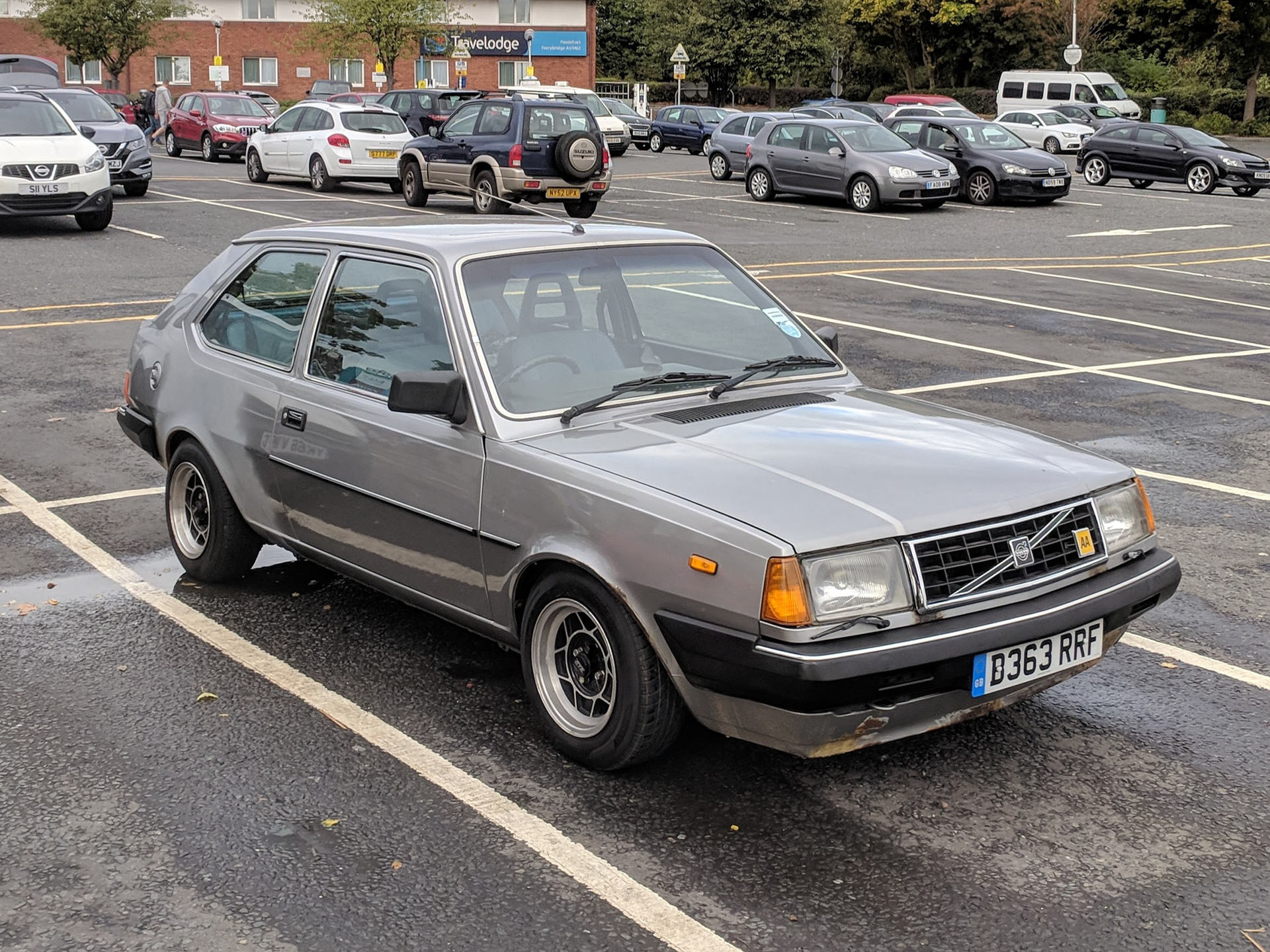 I've never been much of a car person and bar replacing a bulb or topping up oil have never really worked on a car. The process of replacing parts, fixing up elements, as well as refurbishing some original wheels and patching rusty bits helped me feel closer to my Father and the memories I have of him with his head under the bonnet, or legs appearing from underneath clutching an oily Haynes Manual. This also brought the work back around to one of it's catalysts – the photograph taken of him, while fixing the car, making paper teeth to go in place of the grill, and pretending to be attacked by the car for my and my brothers amusement.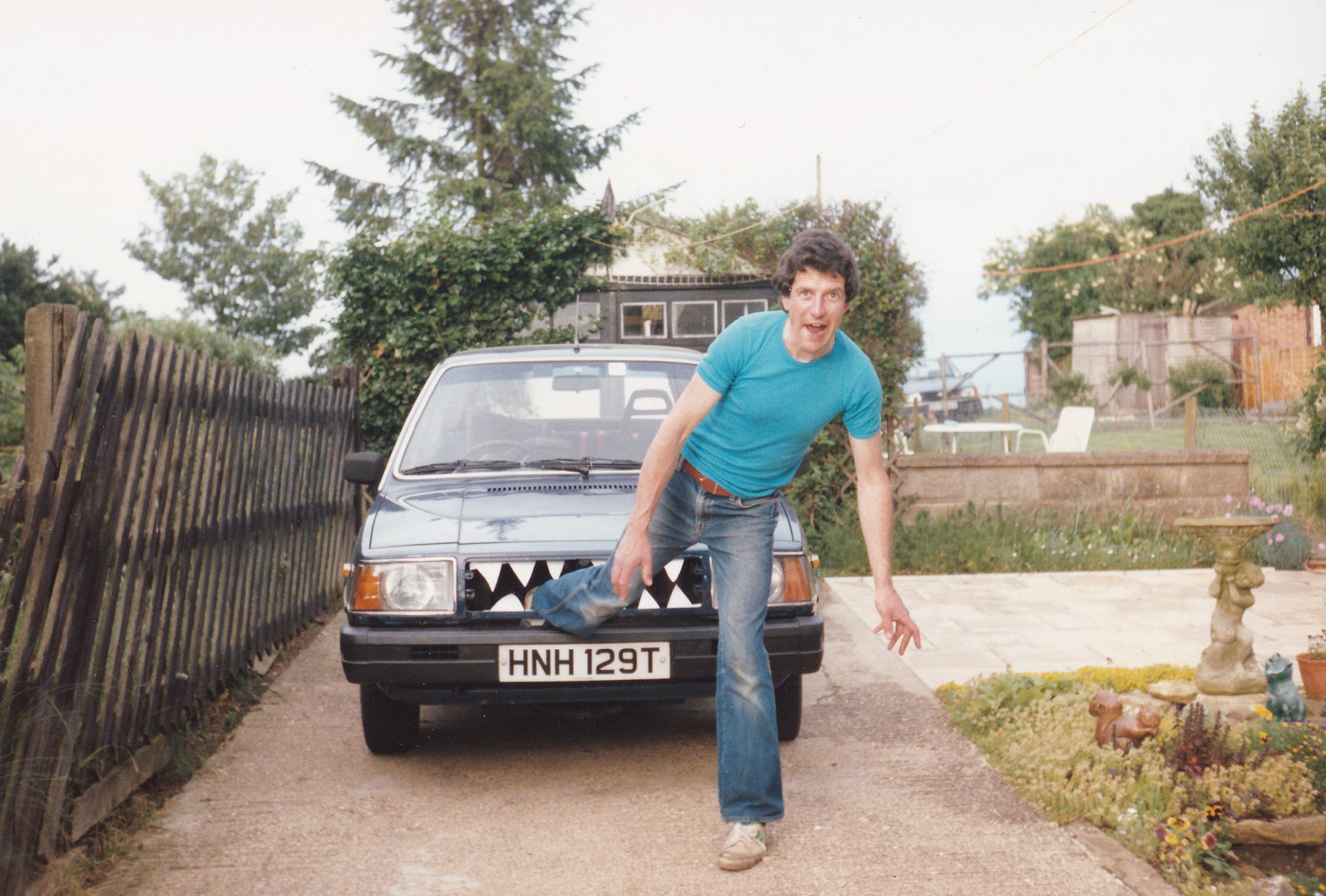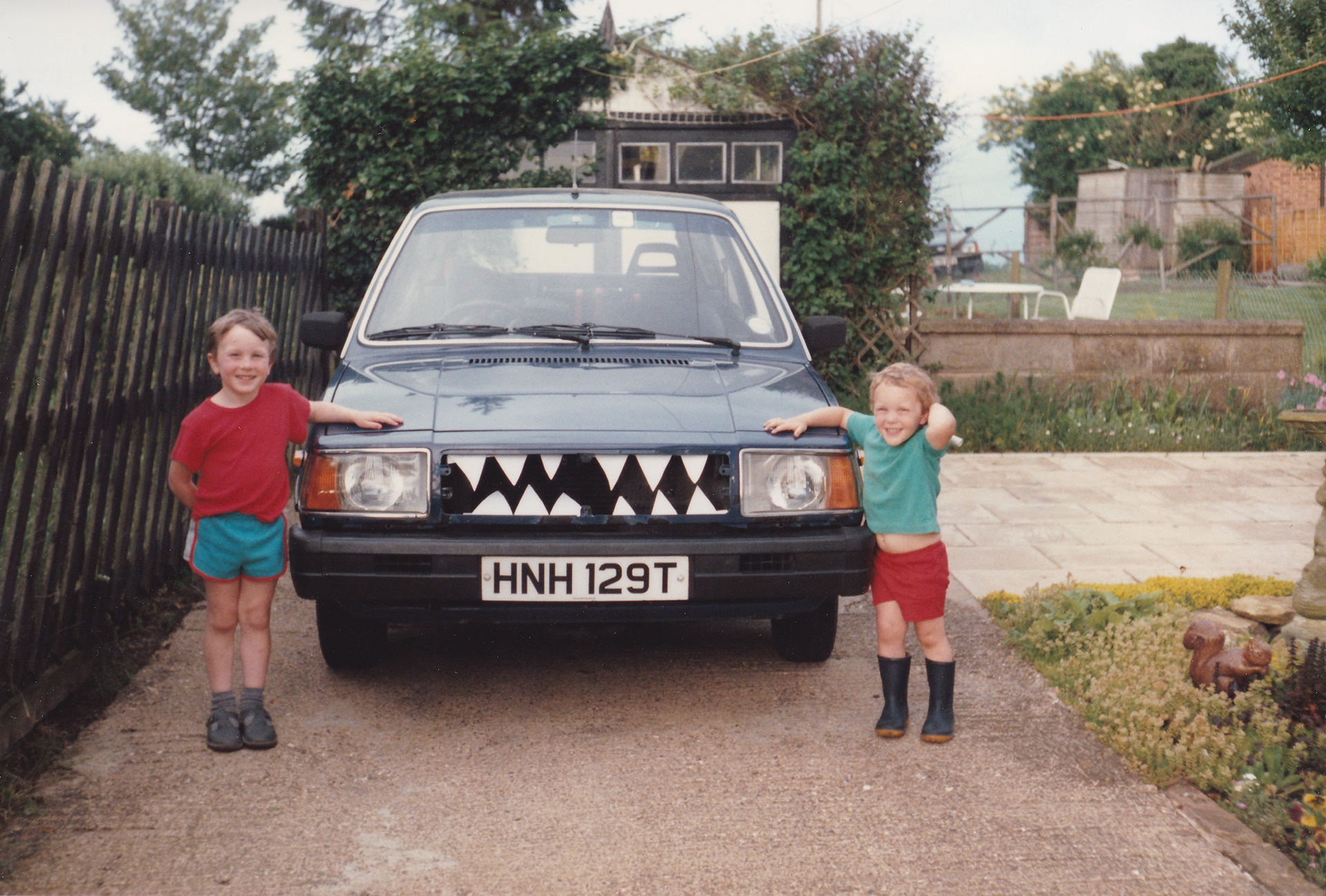 Although not part of my original plan there was no way I was going to be able to do this project without recreating that image in some way. Settling on making a more hardwearing version of the teeth out of wood to mount on a customised grill, hoping to bring some of the joy that photograph has brought me to those seeing the vehicle.
(Apparently working successfully, a video I shot of reactions to the car upon arrival in Westward Ho! includes a child shouting 'The cars alive, the cars alive! excitedly to his parents)
The teeth also inspired the flag design for the sandcastle flags as part of the souvenir box and was also used to create fake diplomatic flags using the same design. I loved the idea of the car acting as representative for some imagined 'better place' in the West, playing with the way holidays seem to exist in this other world away from our normal reality.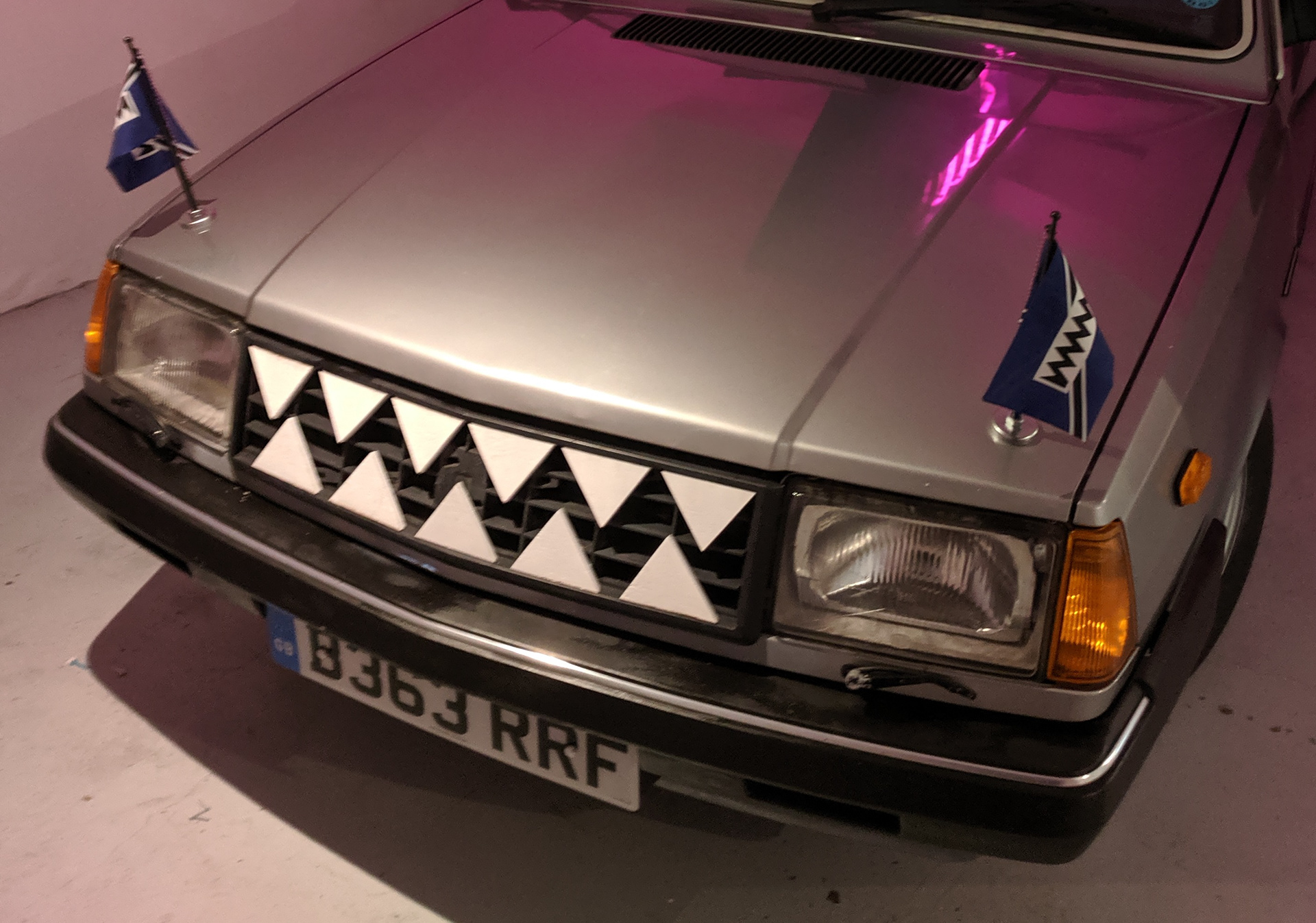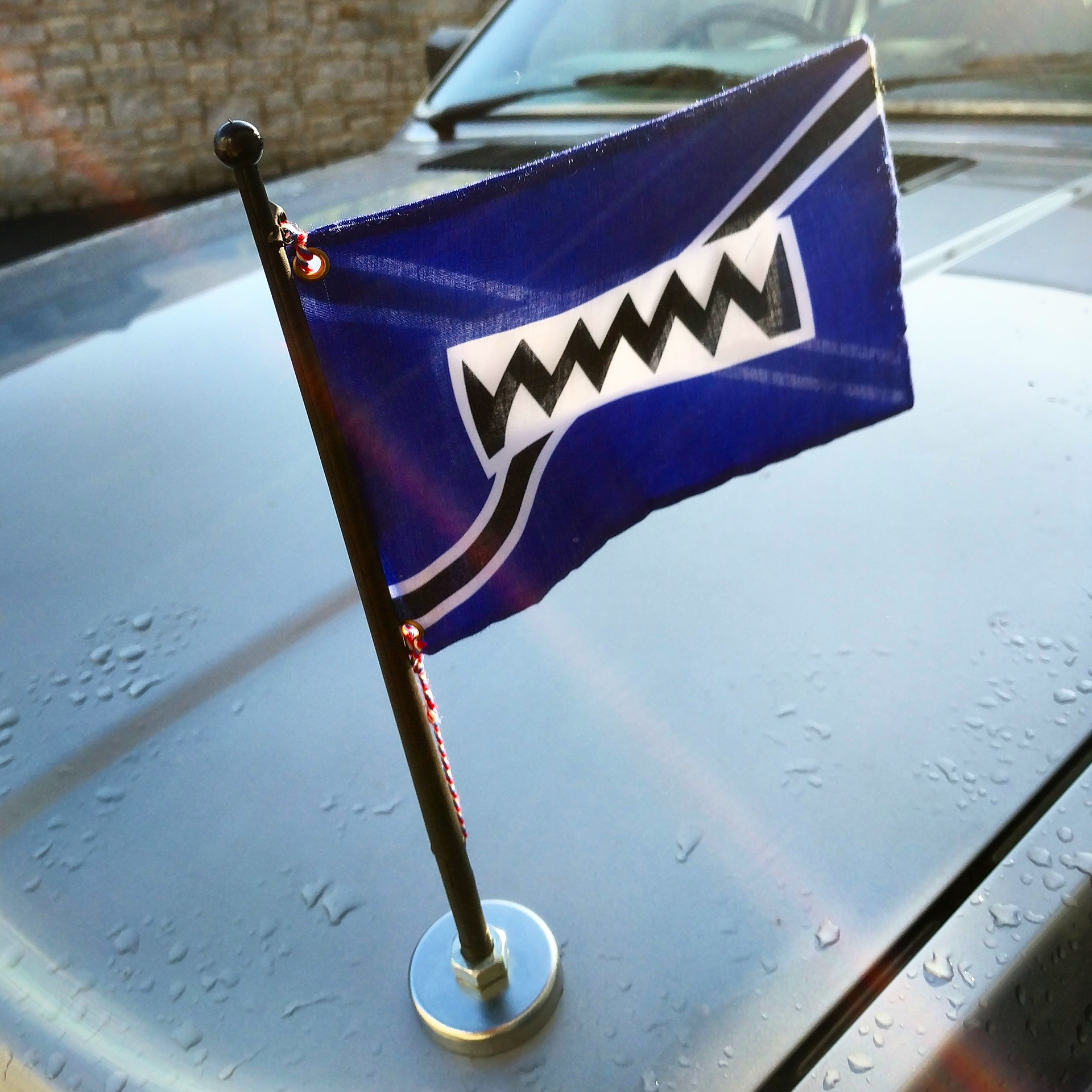 For the arrow to go on the roof I had an idea for how I wanted it to look as well as some practical and legal limitations to size and design. The car needed to be driveable, the arrow securely attached and also couldn't feature red, green, blue or orange lights (incase someone mistook me for an ambulance or some other official vehicle)
After some early design ideas (such as these early concepts presented in a pecha kucha at Jamboree 2018) I settled on a relatively simple tapered arrow design using the same technique I had used for the Partials series and the combination of pink and aqua inspired by colours found on a research trip to Westward Ho! The design was to be made more complicated by the need for weatherproofing, a harderwearing design and to be double sided.
After tweaking the design and drawing it out digitally I got to do the part that I always enjoy the most, making a physical thing with my hands and tools in the studio.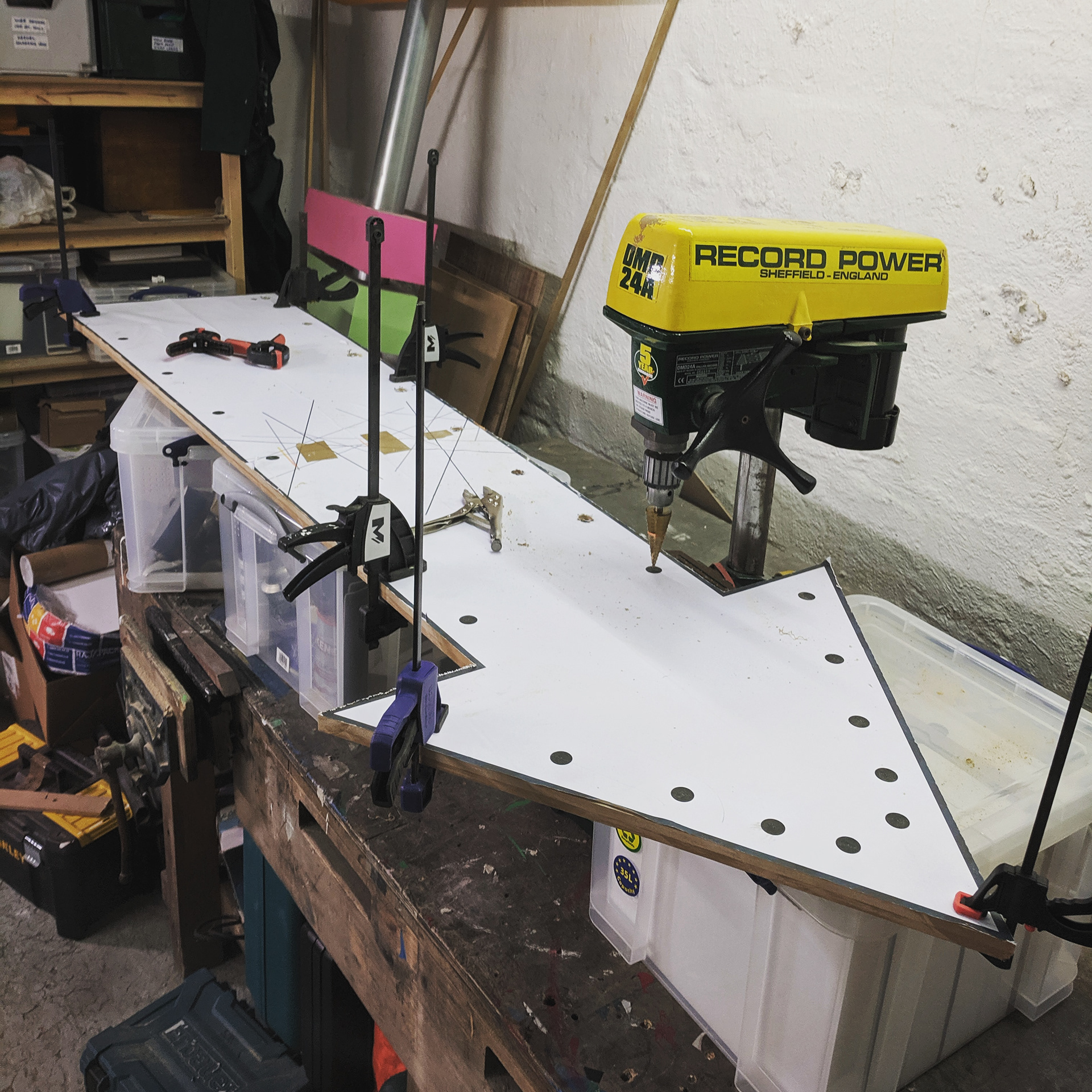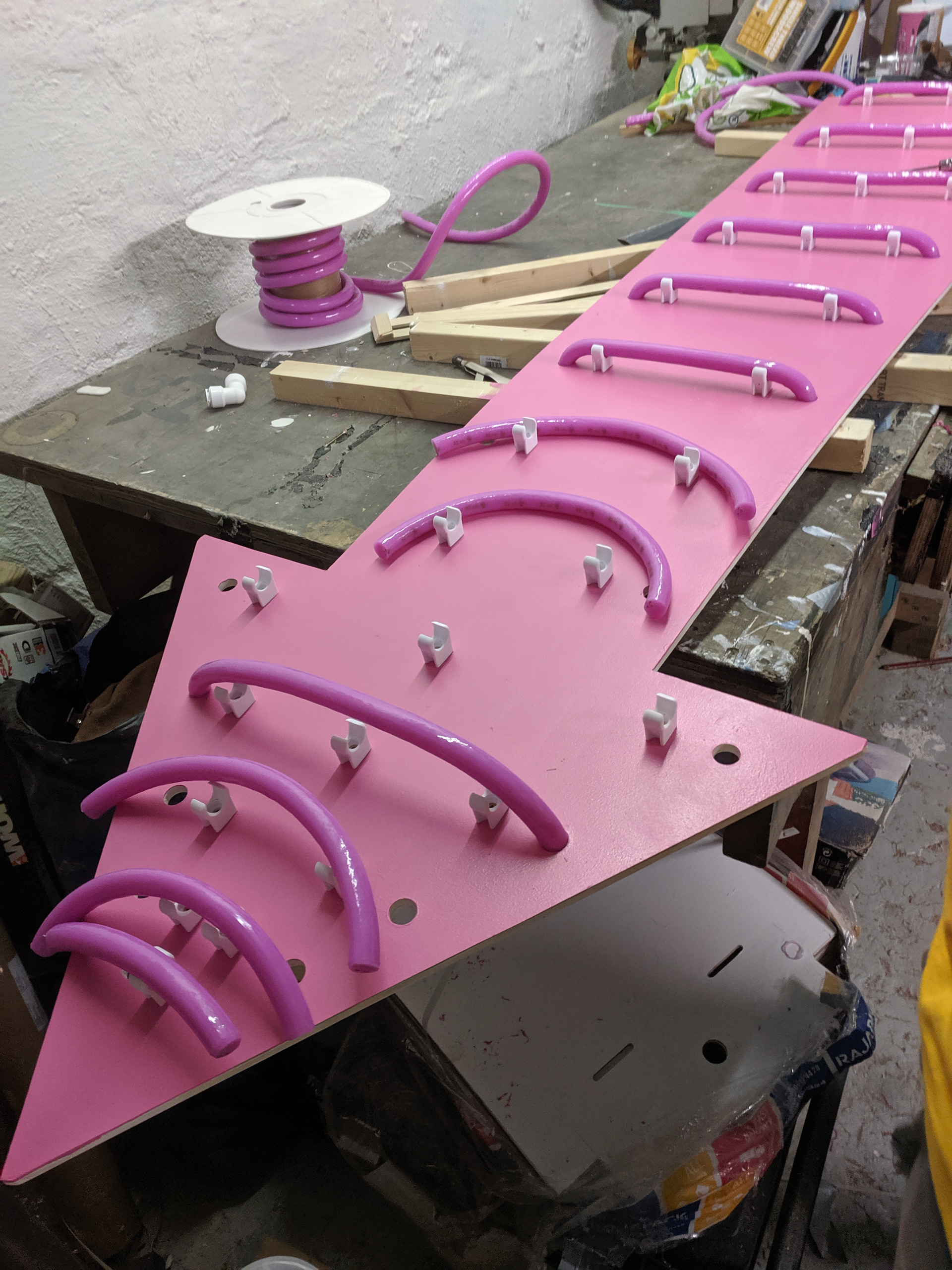 The design was inspired by neon building signs and the way they are ever luring you into the the relevant establishment with promises of a better and happier life if you buy from there or use the services offered within. The car based arrow would be doing the same thing while driving the journey, pointing to the promise that heading west could offer, the journey seemingly dictated by this pulsating arrow pointing the way forward, the way to happiness and a better life.
An important part of this was to have the lights running on a sequence, bringing an energy and a life to the arrow even when stationary. This was done through an Arduino micro-controller, a relay board and produced a sudden need to learn how to programme an arduino. Despite some setbacks, (especially a last minute one  involving some faulty relays) the programming was complete and along with a large amount of wires the arrow itself was complete and able to be fitted to the Volvo.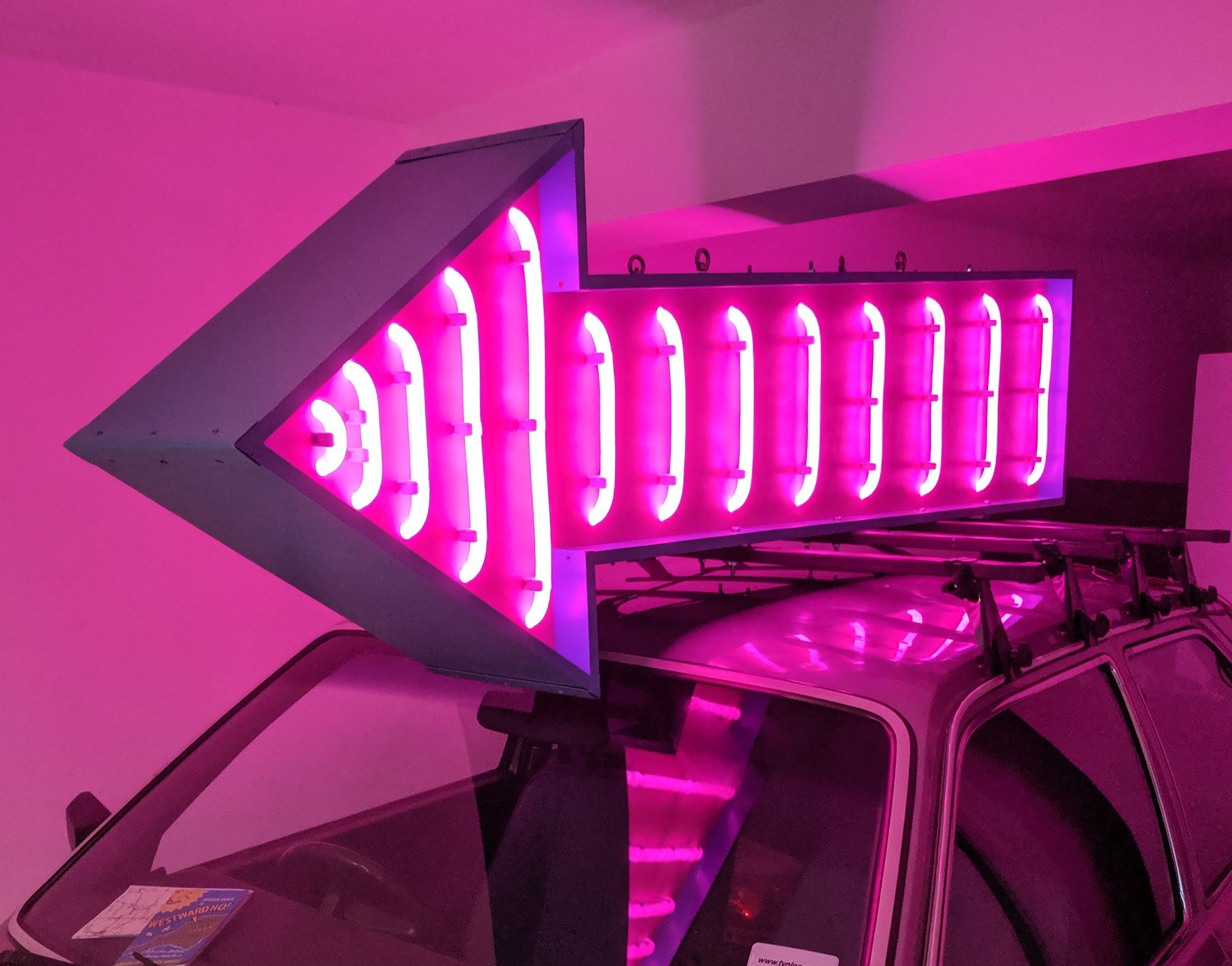 To bring the work together with the souvenir box elements before  setting off on the journey I had set up a mini-residency and launch event at Back Lane West in Redruth. This was also going to be the first place the arrow was to be fitted to the Volvo in its completed state. To ensure security it had a total of 16 fixing points into 4 roof bars – 8 bolts and 8 tie rods through the height of the arrow which also helped hold it together. It was further secured by 4 ratchet straps. I was determined to get to Westward Ho! with the arrow still on the roof.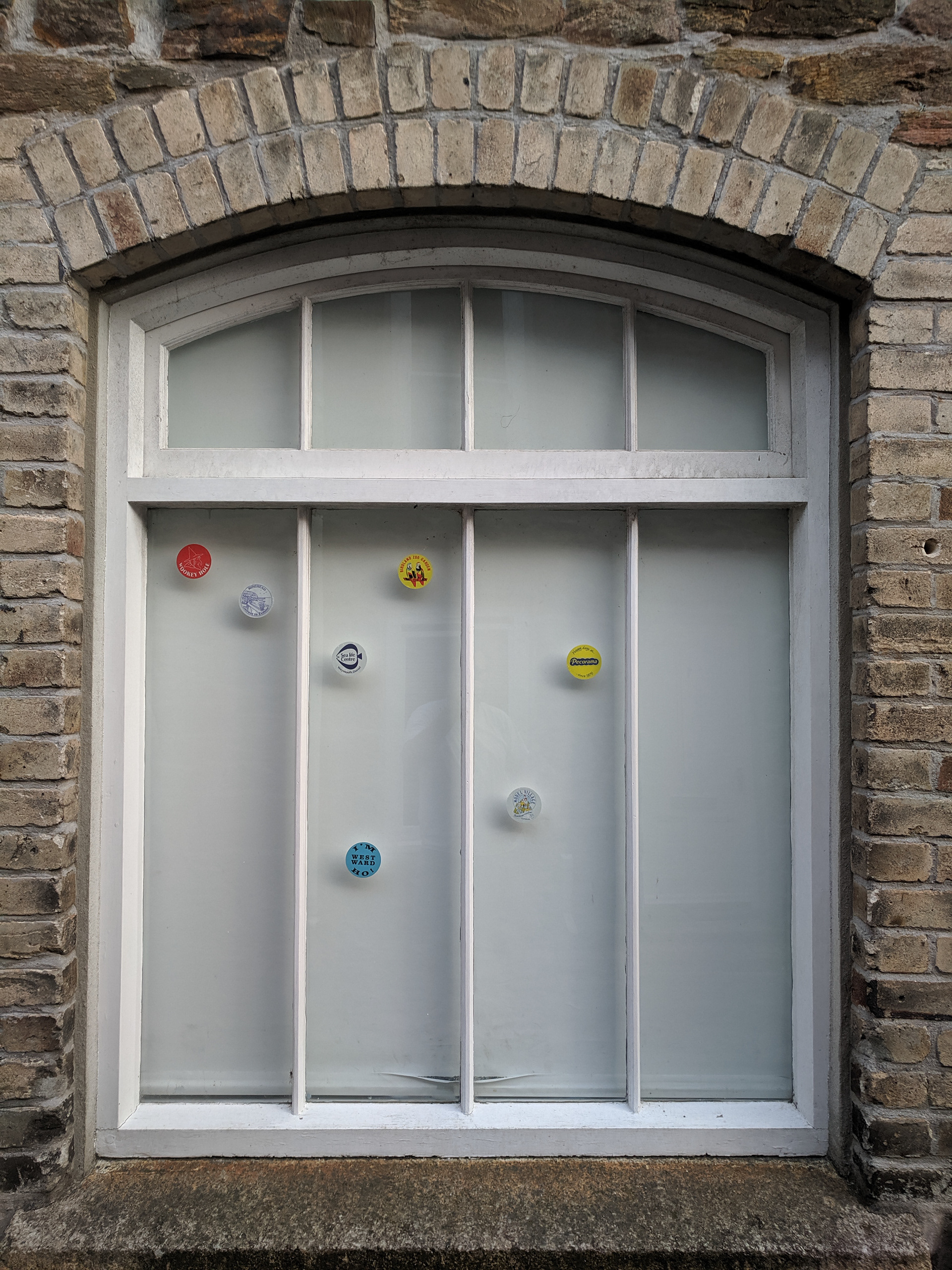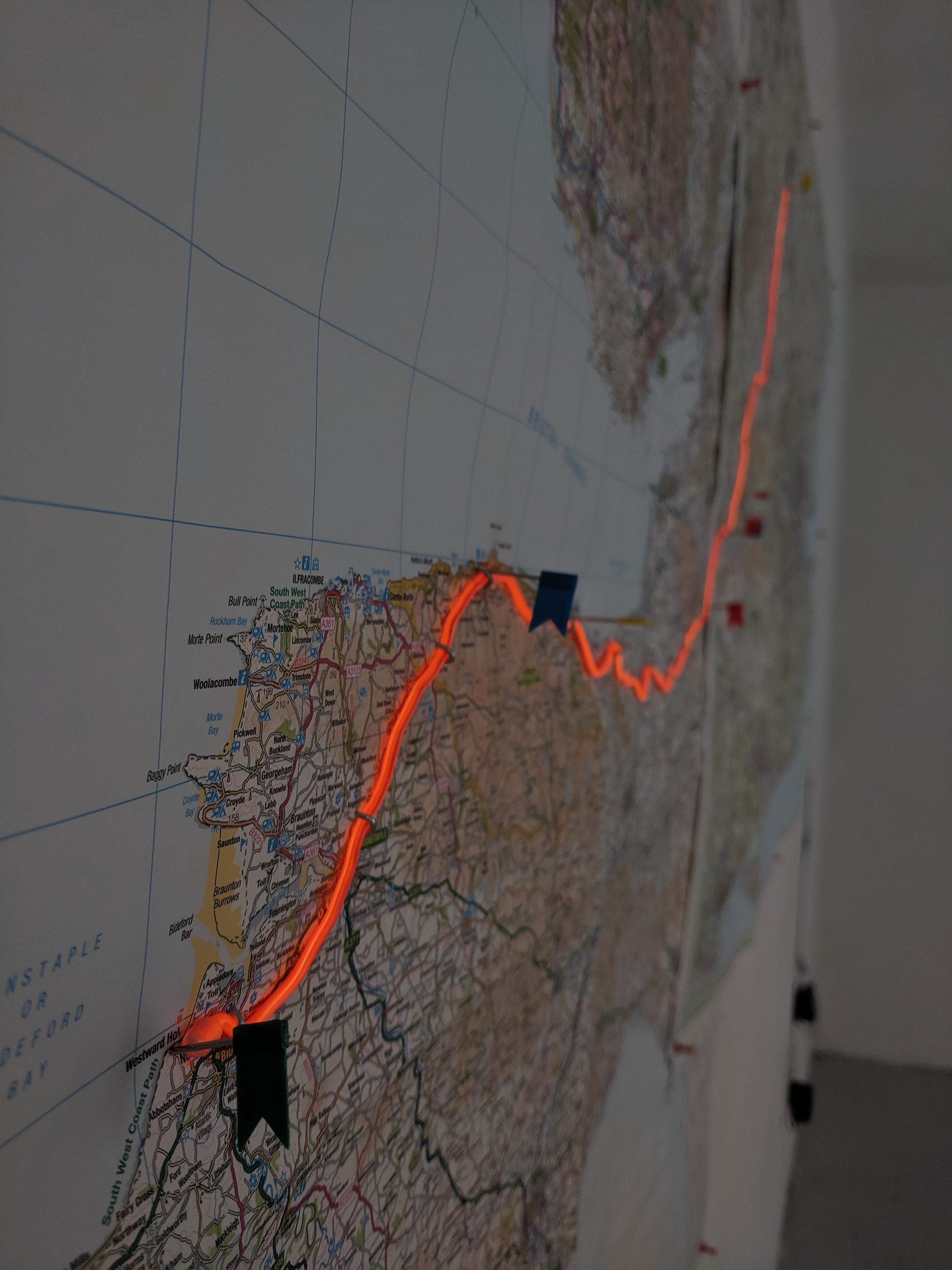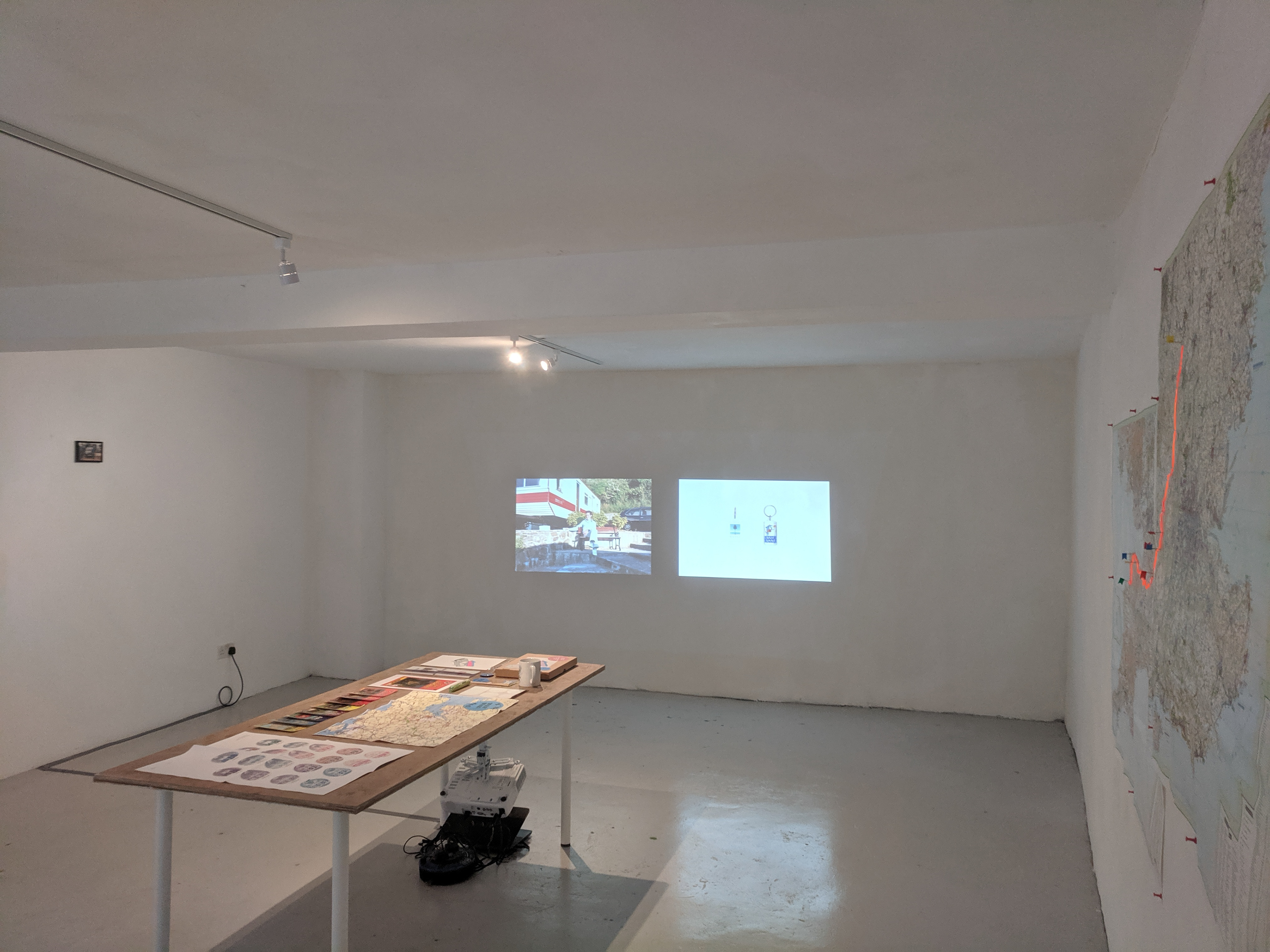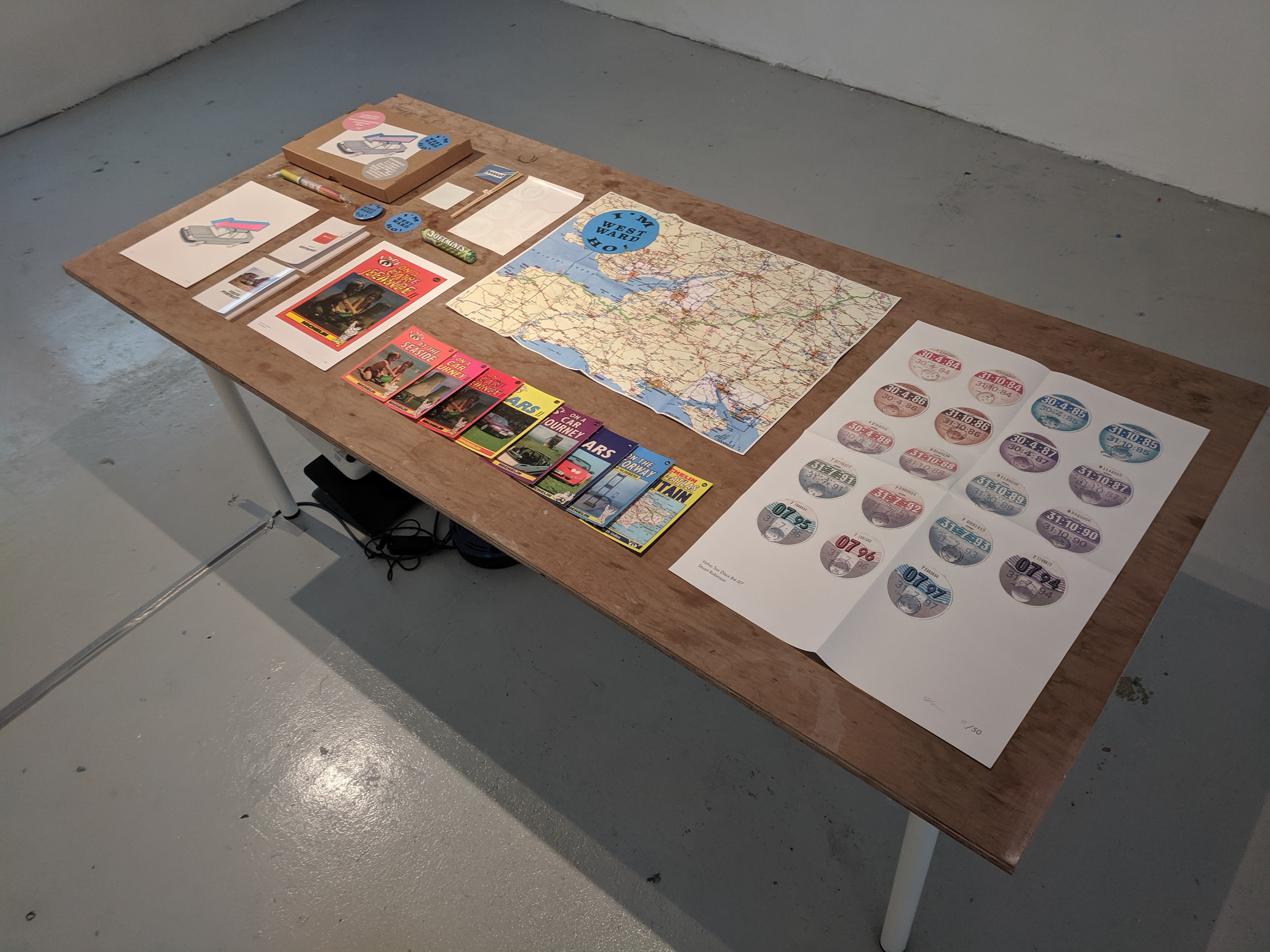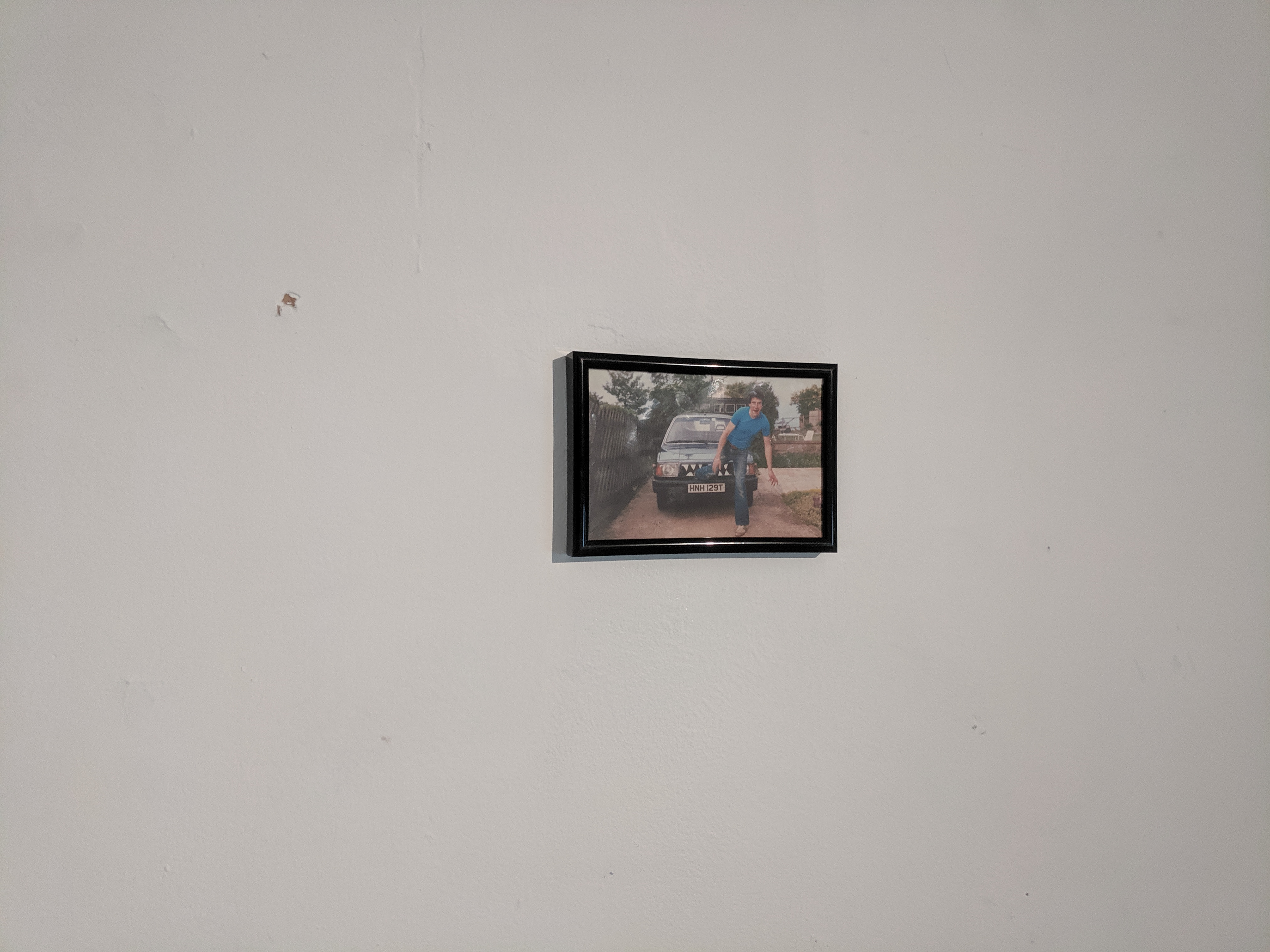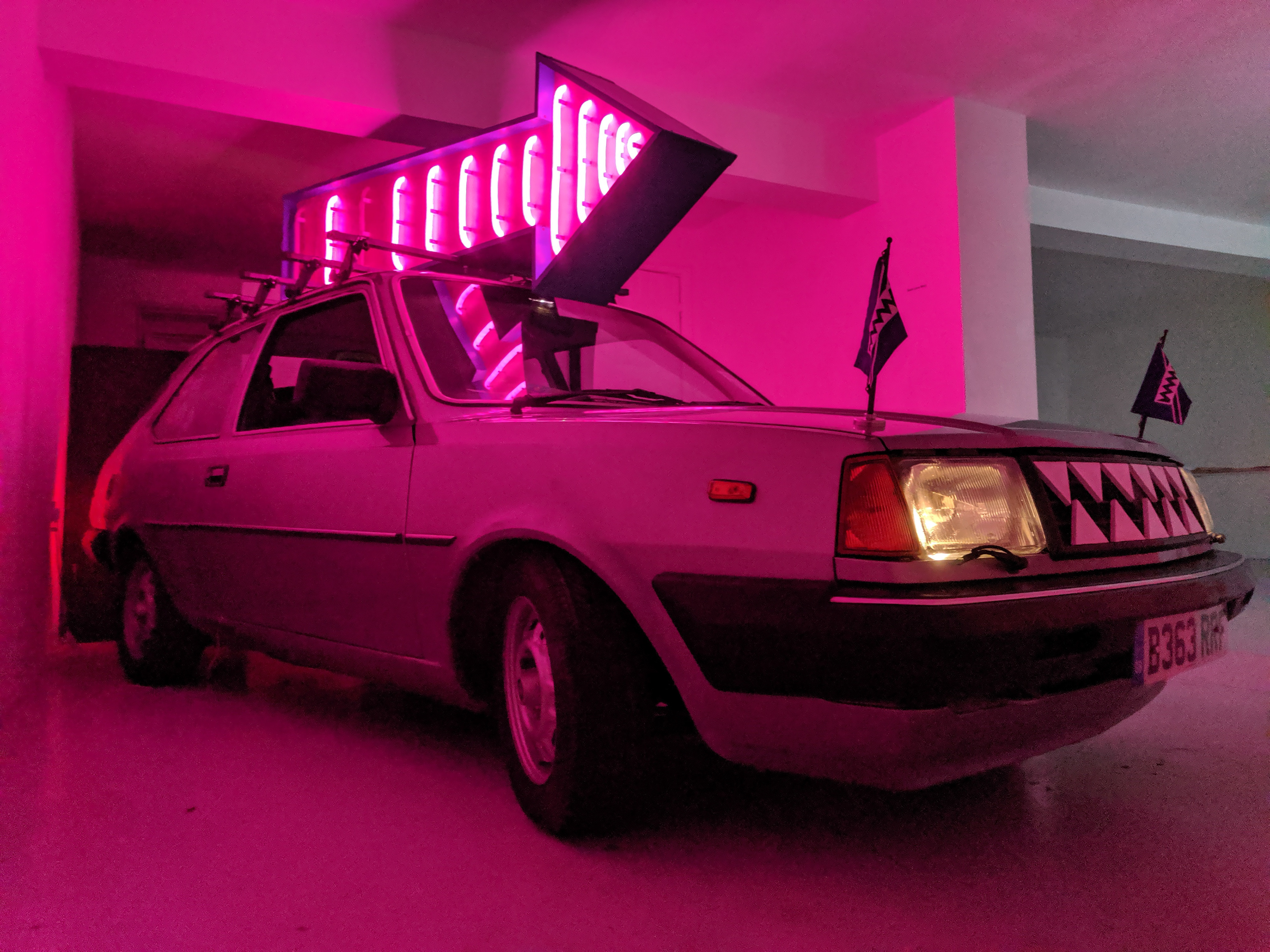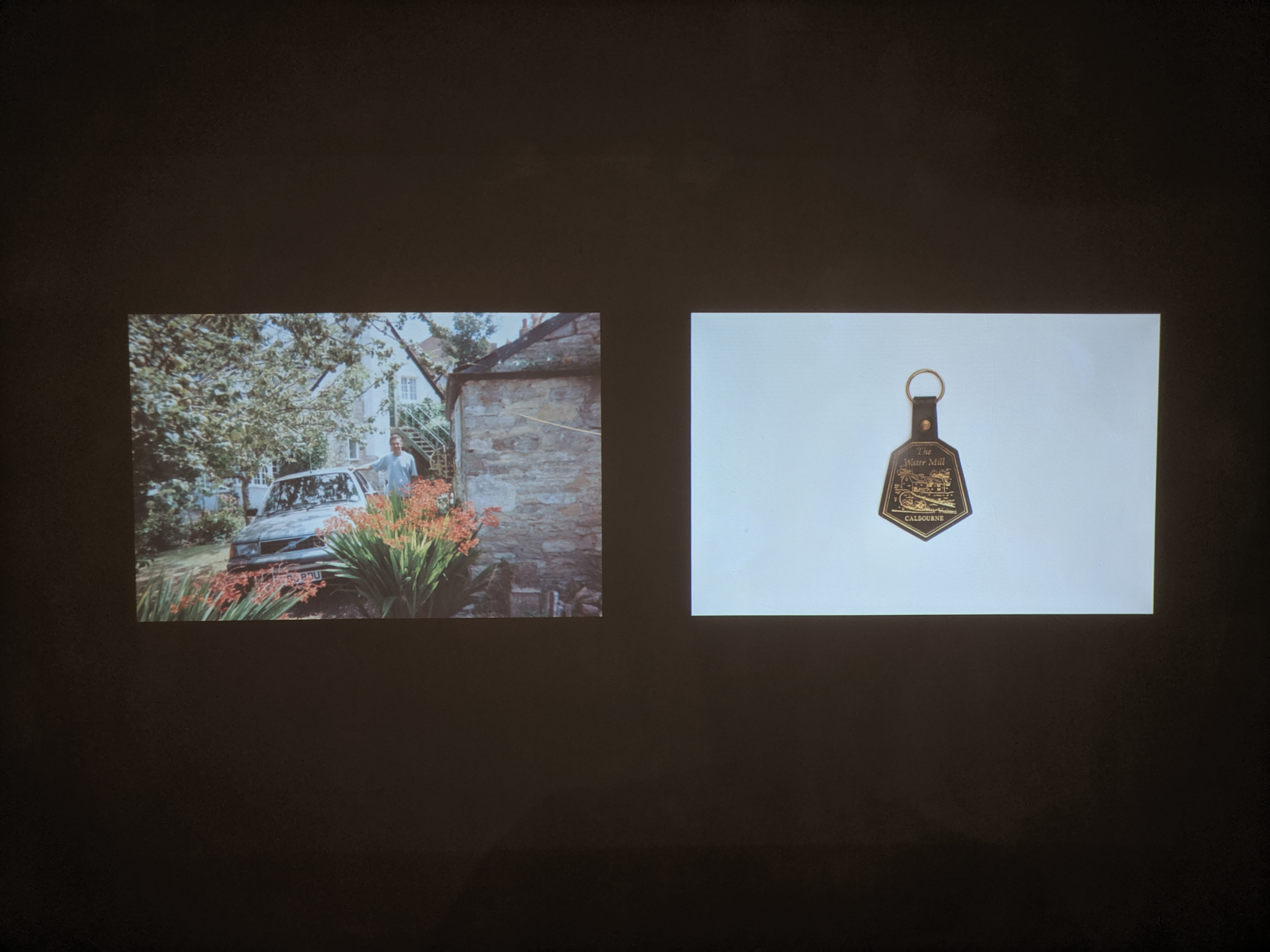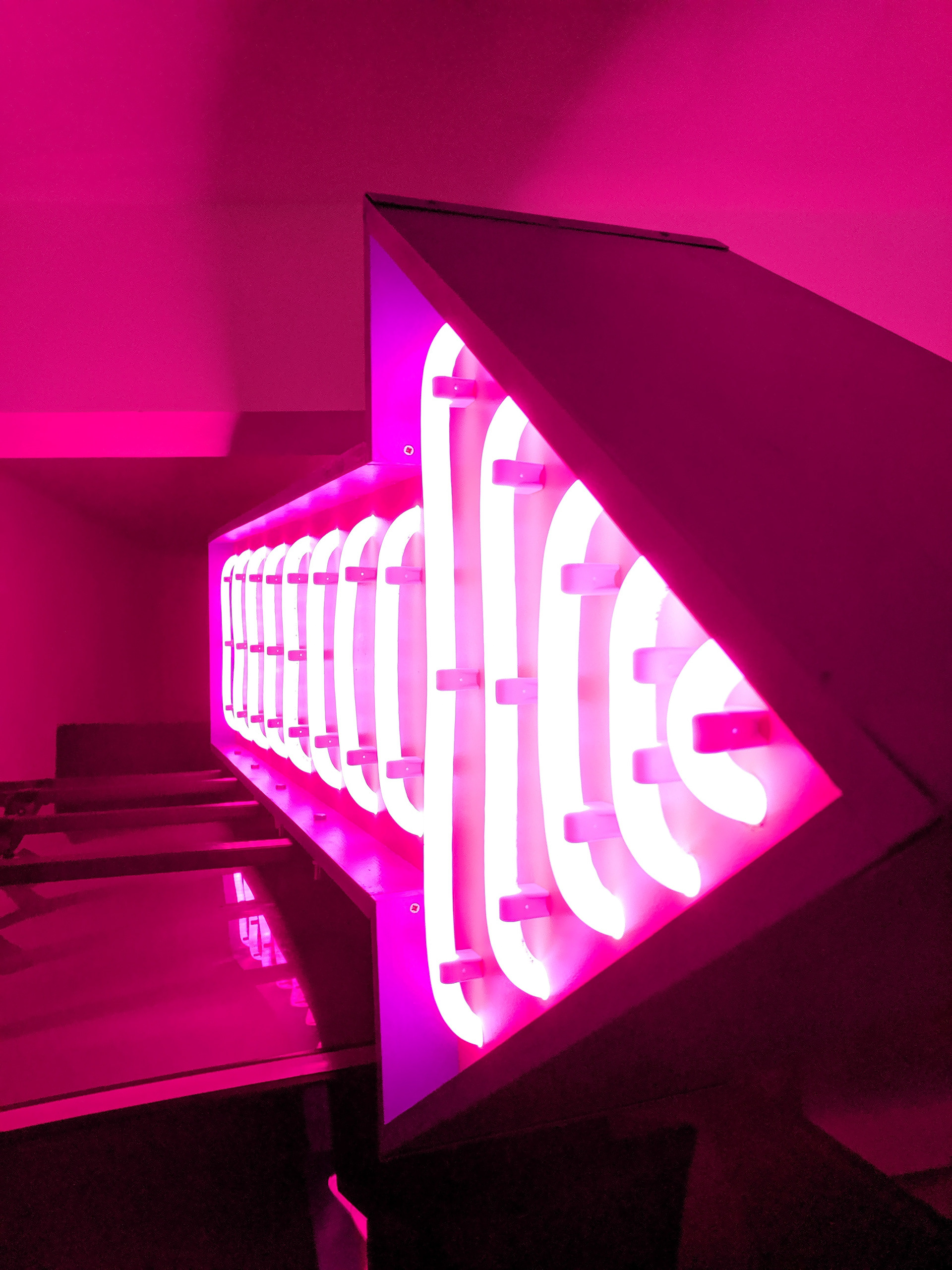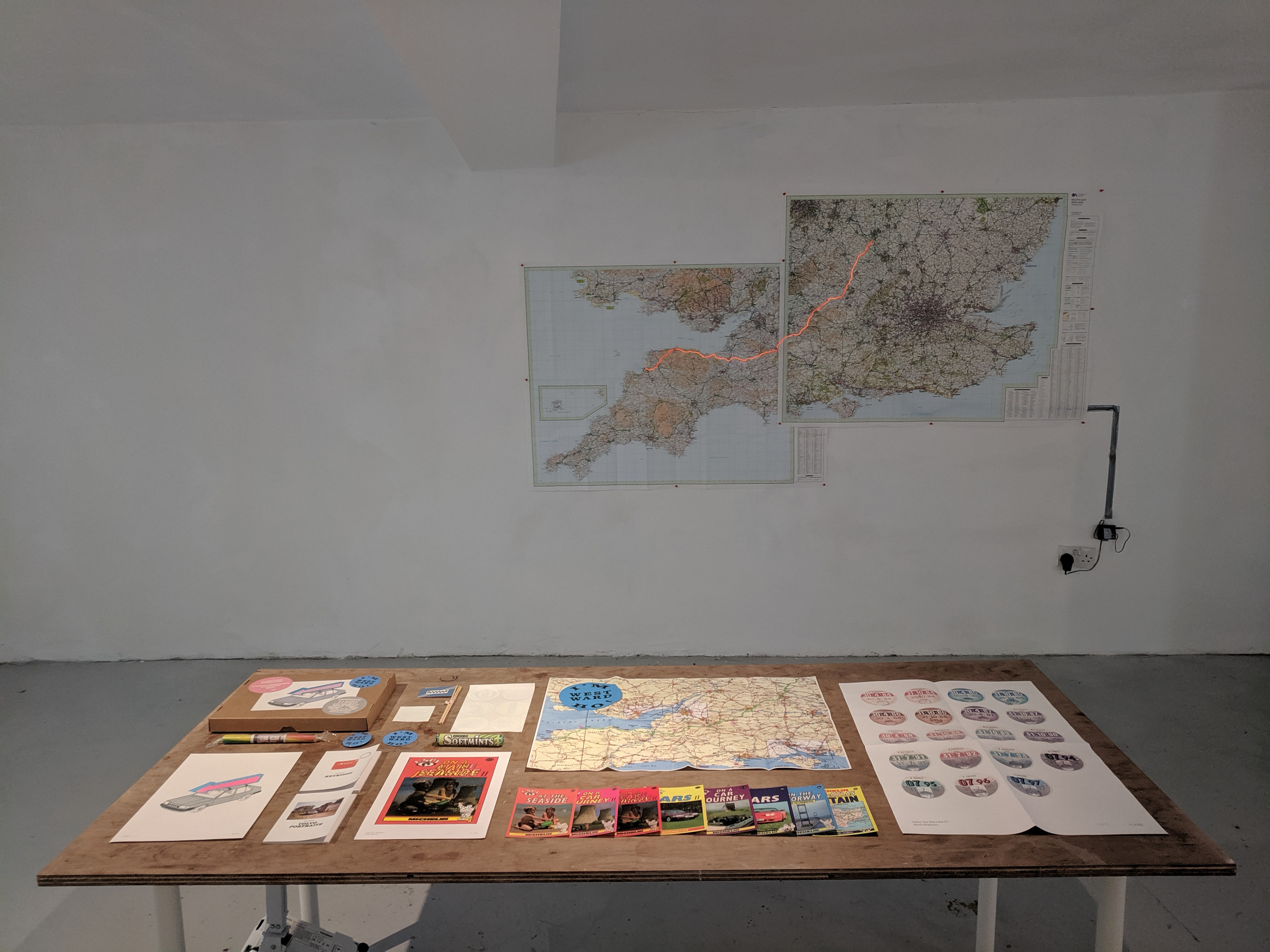 The exhibition at Back Lane West was the first time I had put all the elements together and included elements of the archive projected and a specially made map work, with the route to be driven picked out in neon style EL wire.  The exhibition was extremely useful in helping me see where the work had come and how the often disparate elements complimented each other making for a cohesive body of work. Designing and making the work was one thing but the main purpose of the work was yet to be realised. The Journey from Northamptonshire to Westward Ho! still needed to take place and I was anxious about it. Not least because I had yet to see how driveable the Volvo would be with a 2.3metre arrow on its roof.

PART 3
After the Launch Event at Back Lane West and with the route clarified, and stops planned the next thing to do was get the Volvo and arrow to the starting point. Driving back to Northamptonshire from Cornwall was going to be a good test for the Volvo. Eventually taking around 6 hours the car drove flawlessly with the arrow driven up separately in the support vehicle (my partner in our Peugeot Partner). Although my family dont live in Blisworth anymore my Mother lives conveniently nearby in Northampton providing a usefully sized driveway to reattach the arrow, attach the wiring, test everything and prepare for the journey. After arriving in Northampton at about 10pm on Saturday my original plan of leaving at 5.30 on Sunday seemed not such a good idea (understatement) so the journey was re-planned for Monday, giving me a whole day to prep and try and relax before what would be a long day.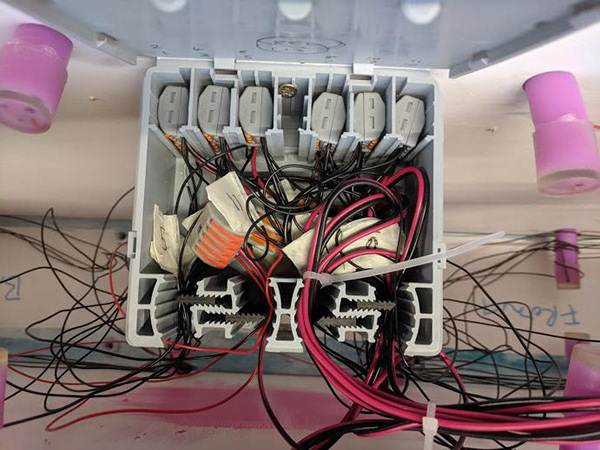 Cue one of the hottest ever Bank Holiday Sundays while I was prepping the car and arrow outside in the sun. It however did make me glad to not be driving across the country in a hot un-air conditioned car.
After a small incident involving spilling pink paint on myself and the car and a hasty clean up everything seemed ready. However one final test of the light sequences before a homemade Lasagne and an early night showed up a strange fault with 2 of the lights – on certain sequences (but not all) they wouldn't turn on when needed. Cue some swearing, a touch of exasperation and a bit of rational problem solving I switched the wiring for the offending lights to different relays and, somewhat to my surprise, everything worked fine and the car was prepped and ready for it's early start.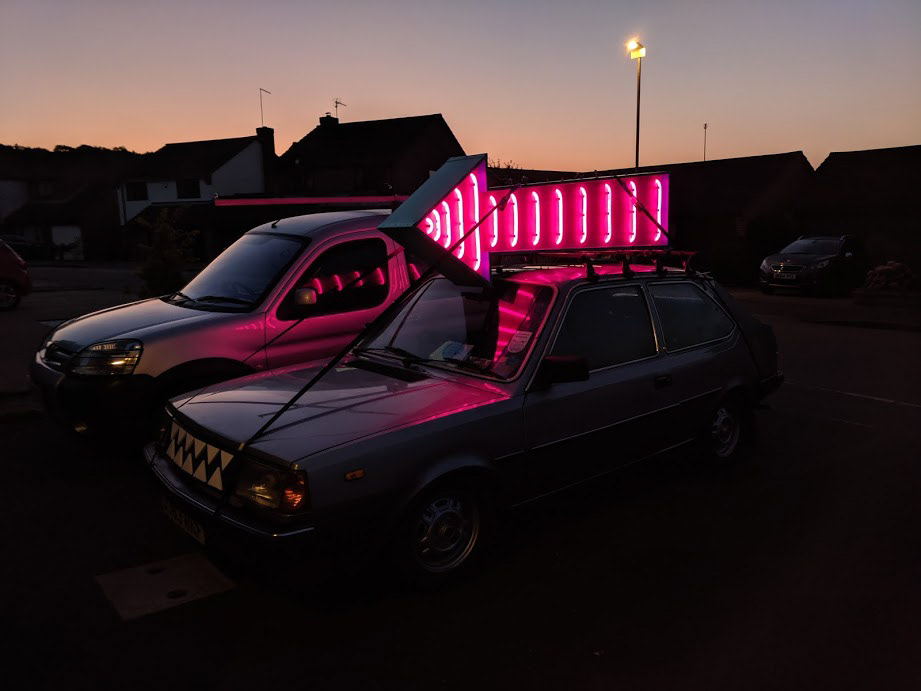 A short test drive to the starting point just outside the House I grew up in in Blisworth went smoothly and we were finally set to start, leaving the village at around 5.40 similar to the early starts we would have had on our holiday journeys.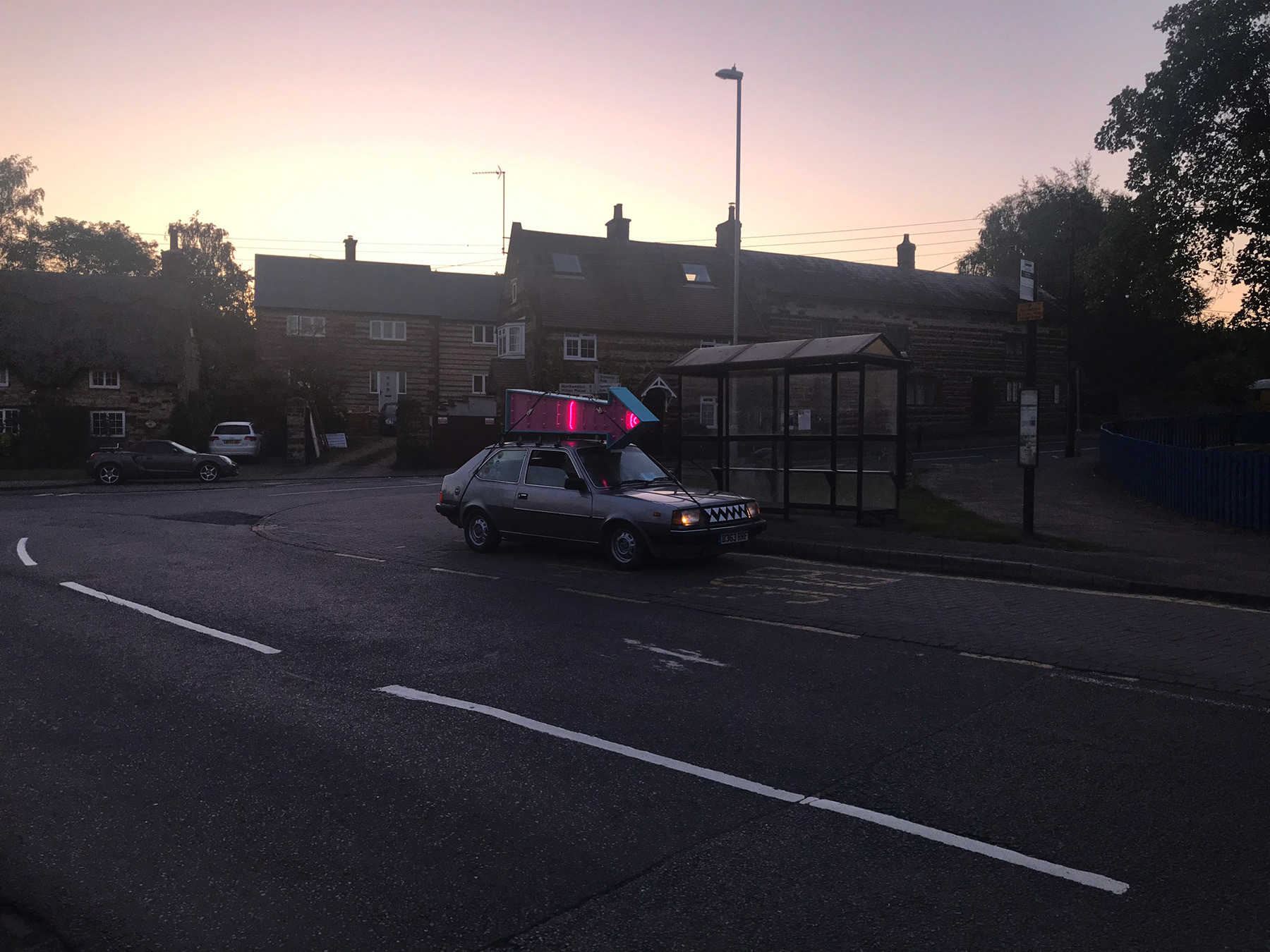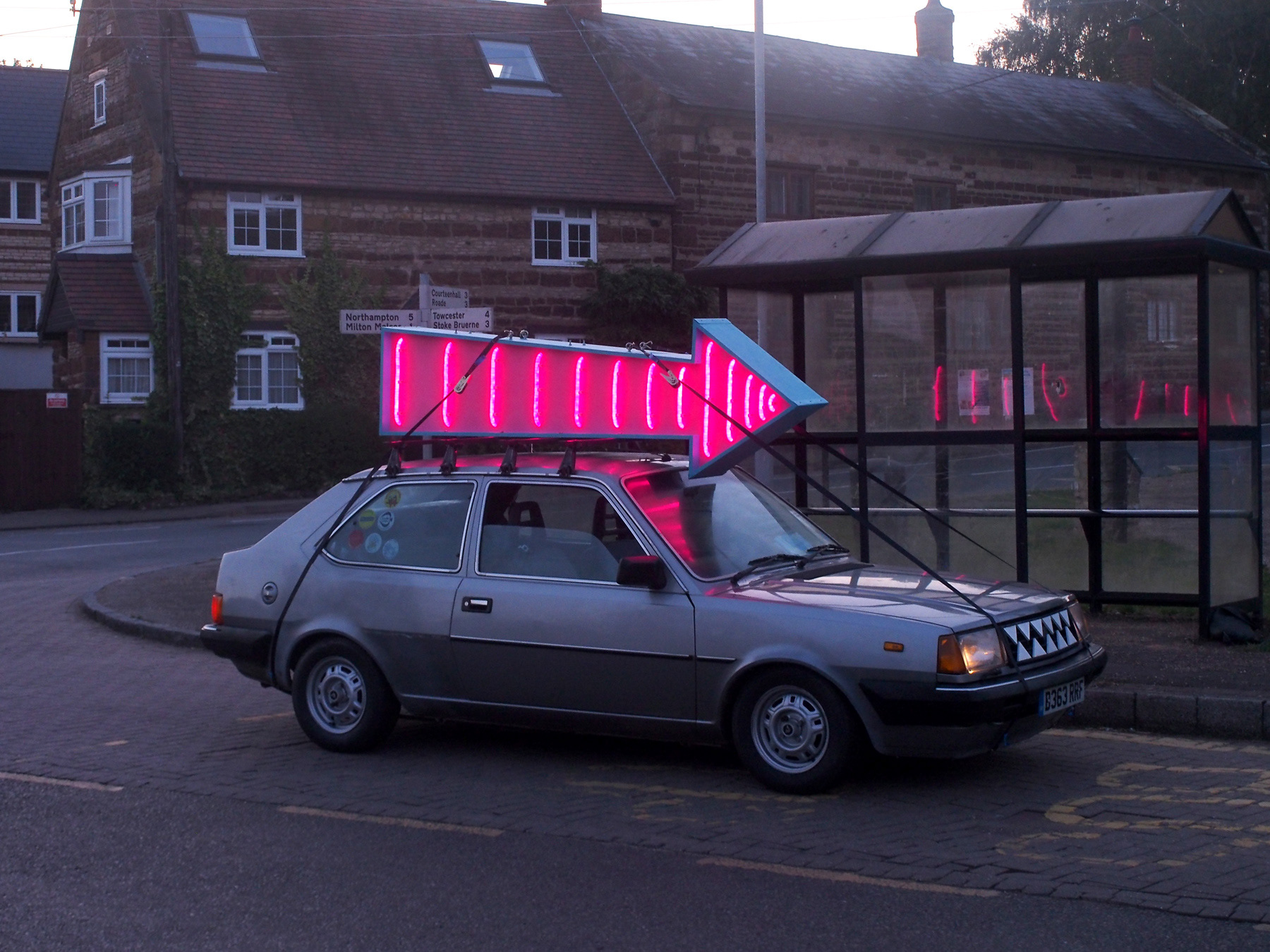 As I had mentioned in a previous part of these blogs we would have certain places that we would stop at often, either for a toilet break, a drink stop or in the case of places like Avebury just because they were fascinating. The journey was part of the holiday and the route was deliberately more scenic and more 'enjoyable' although I think I would have traded it as a child for anything that made it over quicker. Part of the plan to make it more enjoyable for me and my brother (there's a good story involving him managing to get half-way to our holiday one year with no shoes on and spending the rest of the week in Jelly Shoes) involved filling up seat organisers with things to entertain us. These were the kind that hung over the back of the front seats with various pockets and pouches and would have I-spy books, Trebor Softmints (Softfruits occasionally) or Fruitella and an array of other pocket money bits. Although these did their job of entertaining us it was only quite a lot later in life that I made the link between reading books in the car and being consistently quite car sick, adding to the ordeal of the journey.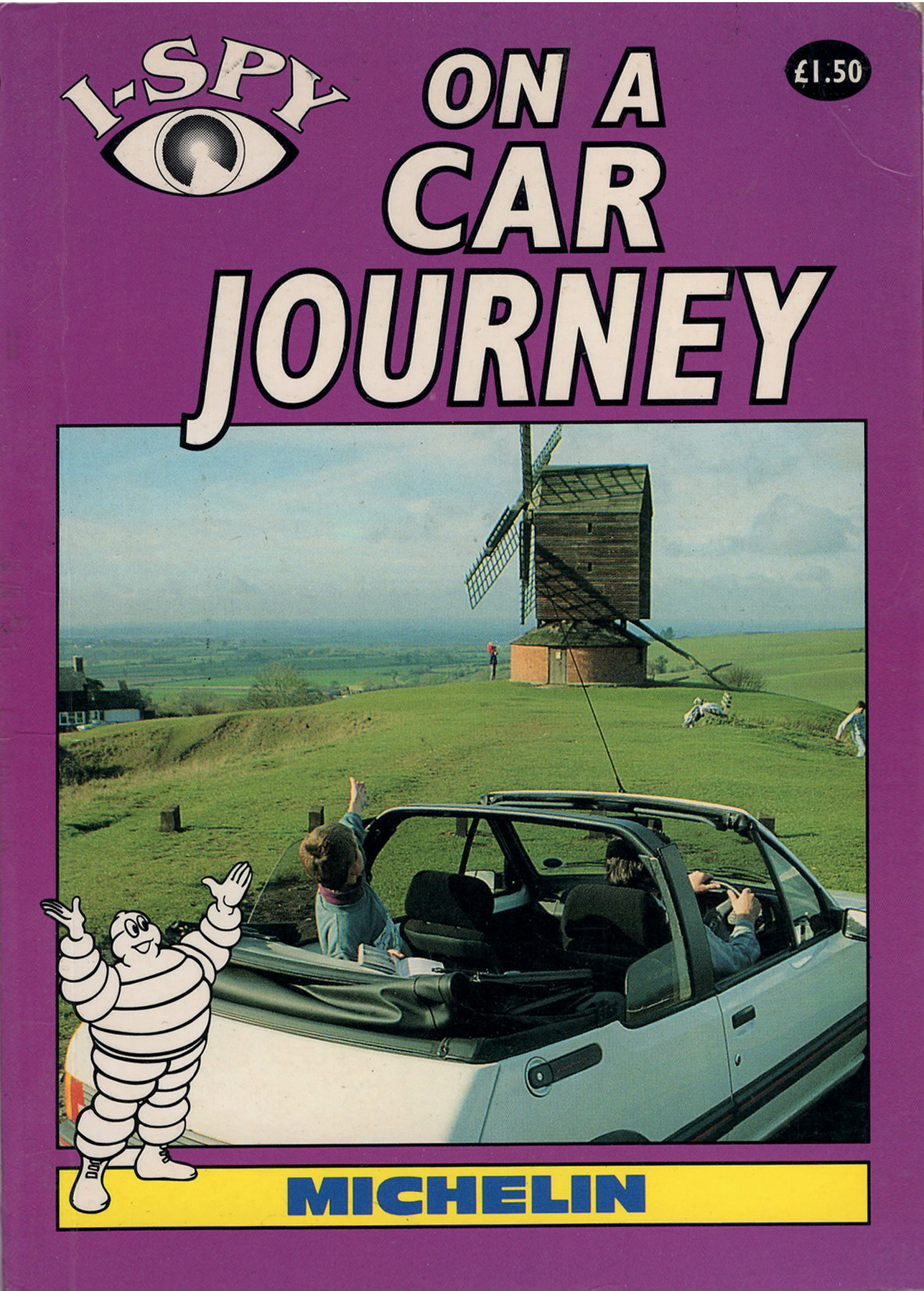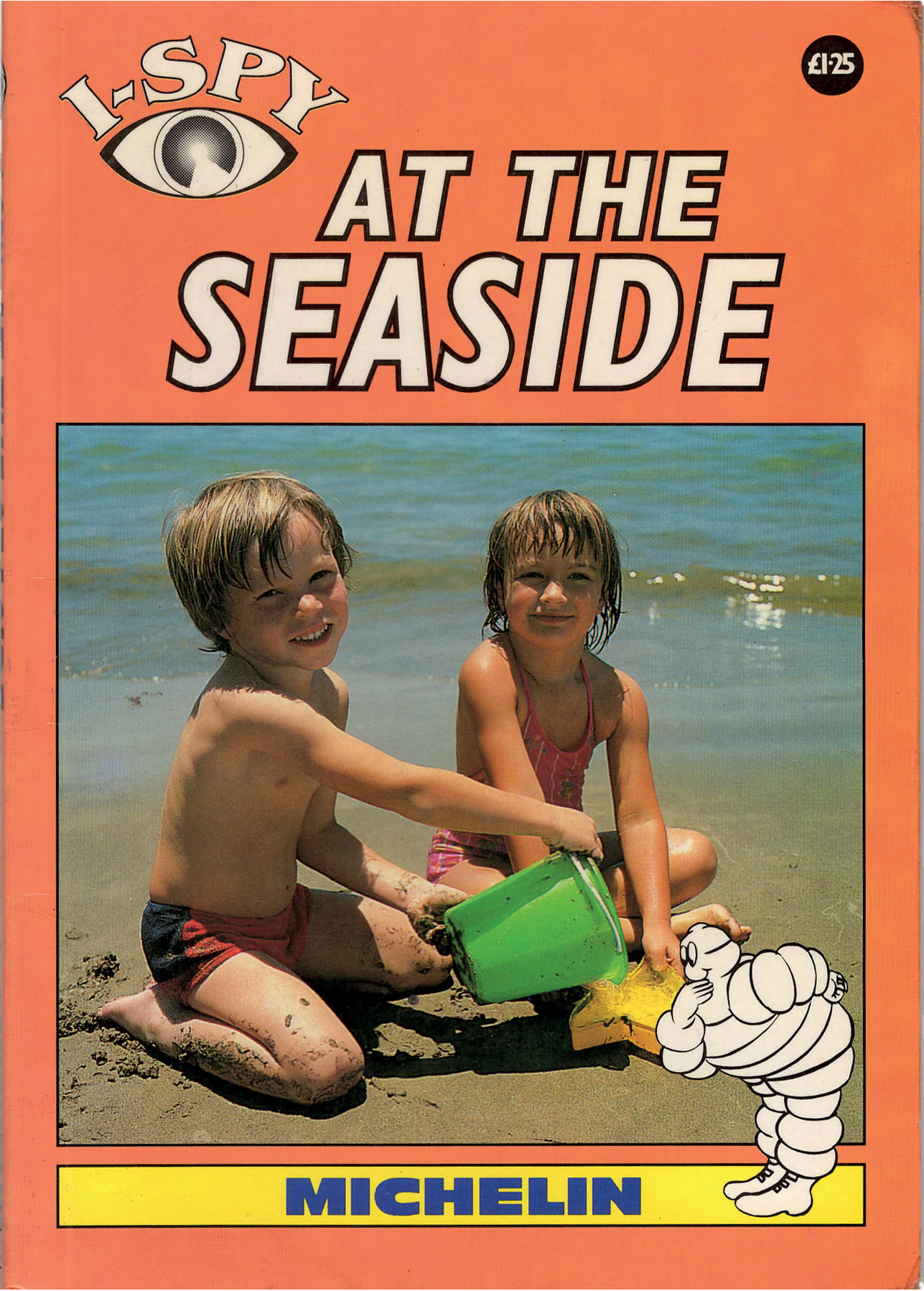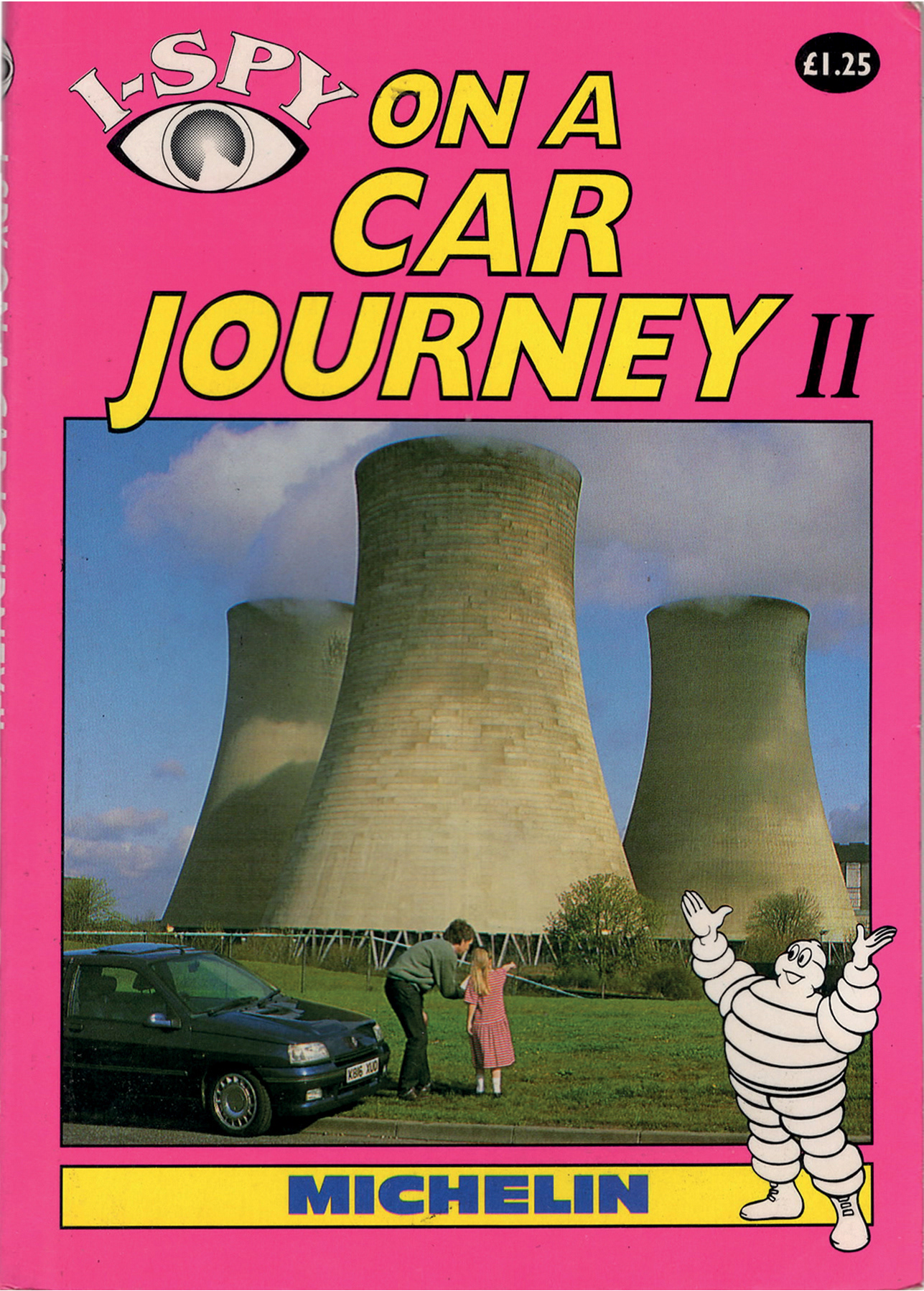 Following the route we would have taken we stopped at planned locations and some unplanned such as the duck pond at Devizes that as soon as I saw it I instantly recognised it. It's amazing how strong some memories can be and how I could recall places perhaps 20 years after having last been there. It made for an emotional journey recalling long stored away memories and especially now being the one in my Father's seat (he always drove, my mum always the navigator) it made me feel closer to him again and consider how much these holidays meant to him. It also made sense why we had Volvo's, a car known for their safety which to me as a child were horribly dull – especially when compared to some of the models in I-spy Cars, let alone Cars II. This car was responsible for carrying his family to their weeks utopia in the West, a job it did flawlessly and which it did again on this journey.
I documented the places with an array of cameras (I'll cover this in another post) including ones I had as a child. choosing to eschew video for the most part to mimic the 'single image' memories these would create.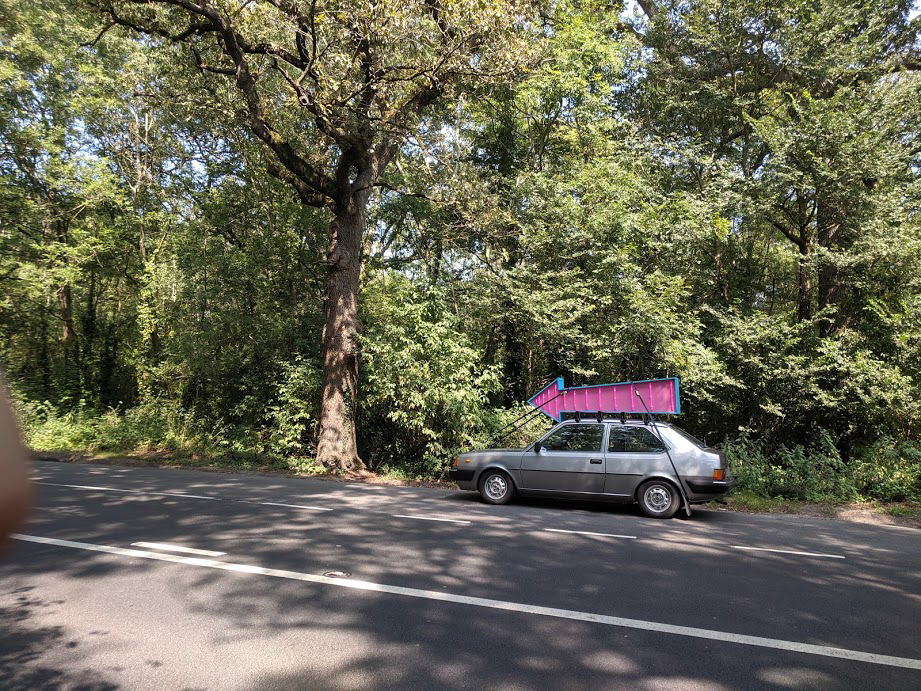 One popular stop was the community centre in Seend which would, and amazingly still does open for breakfasts on Saturday mornings in the summer to cater for travellers. Despite opening early we would often get here before they had started serving. There were 2 buildings, the more modern one and the older tin clad hall in the second image and none of us can recall which building it was. It's even possible it was neither as my Aunt (her family would make similar trips) remembers it being on the main road and I cant say the location brought back strong memories for me in the same way other locations did.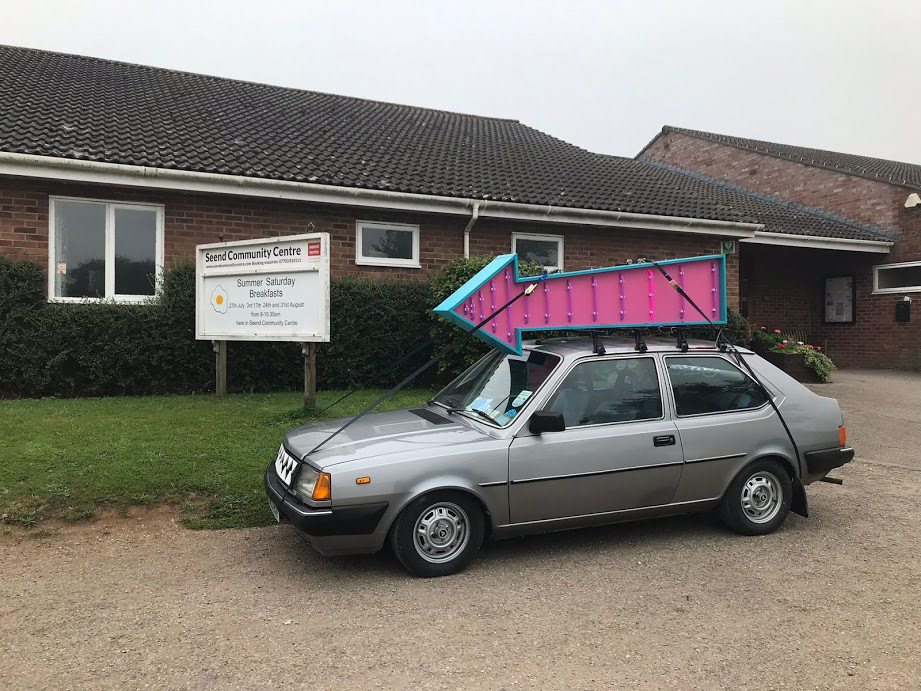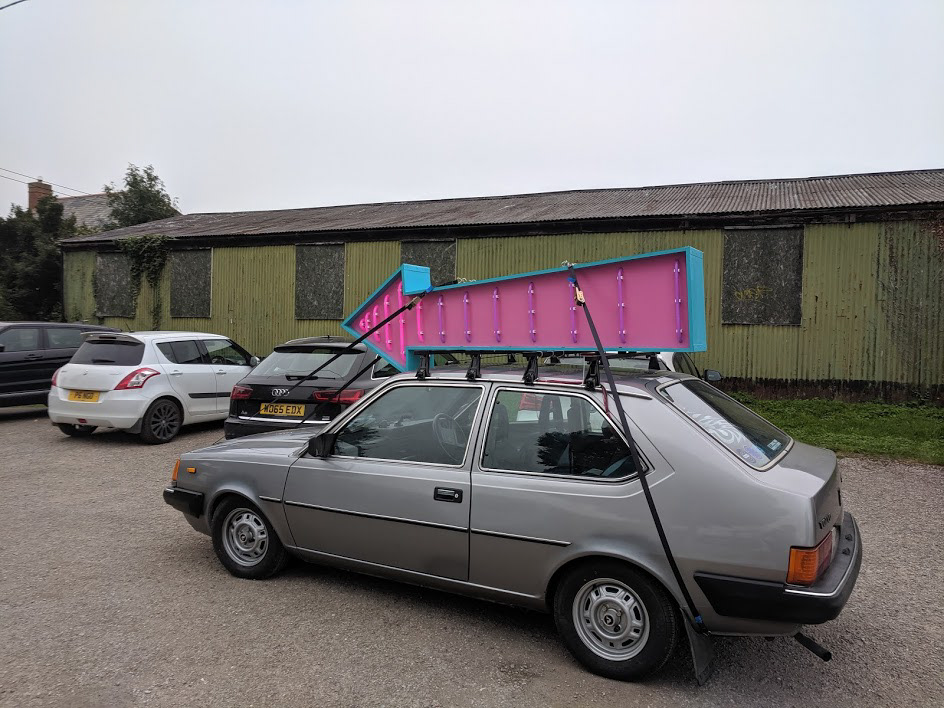 Although I used maps for planning the route I also allowed people to track the journey using the GPS on my phone and a link showing my location on Google maps.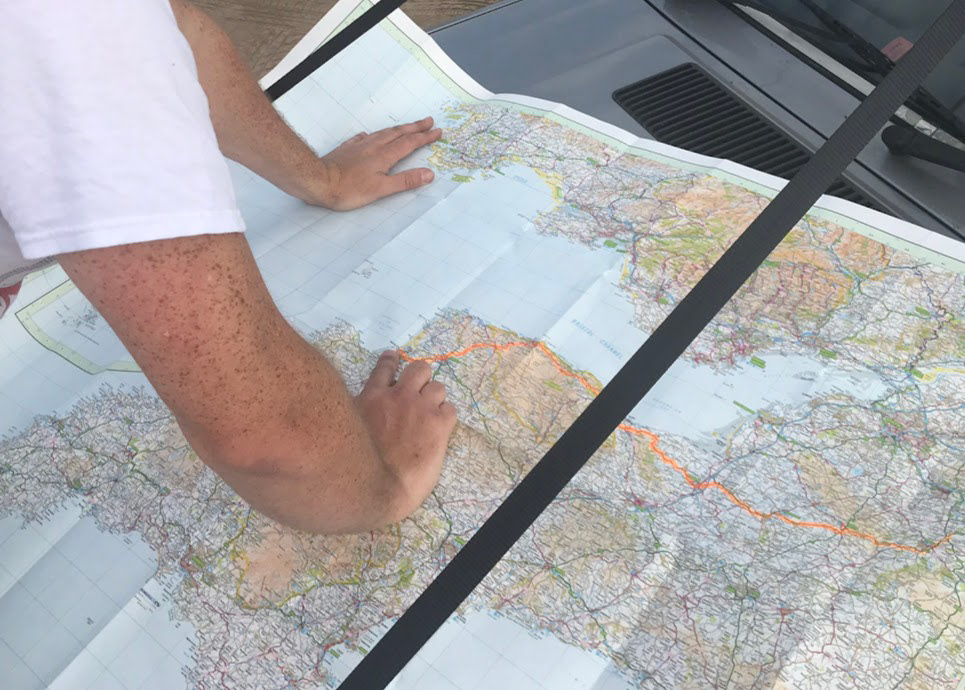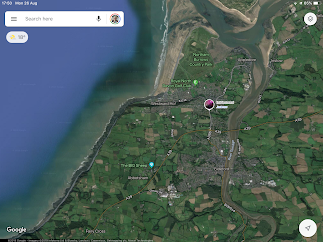 On route to Westward Ho! I also called in at some other places we would visit or Holiday in that were along our route and as with other stops memories long forgotten were recalled even down to surprisingly small details.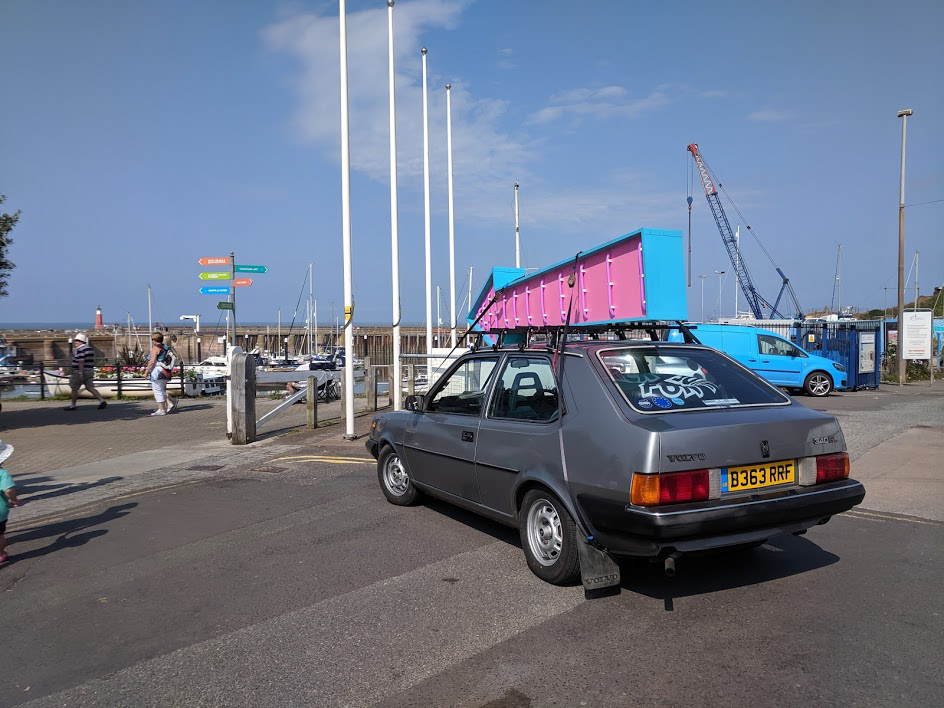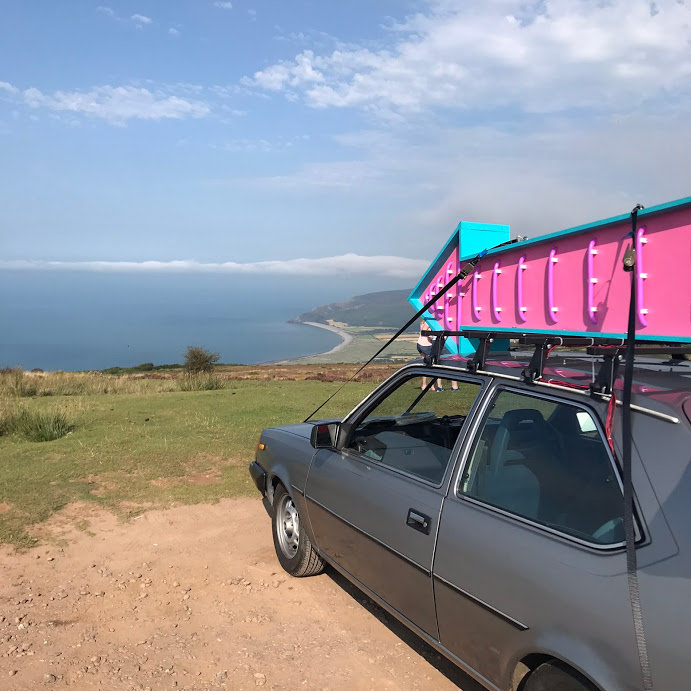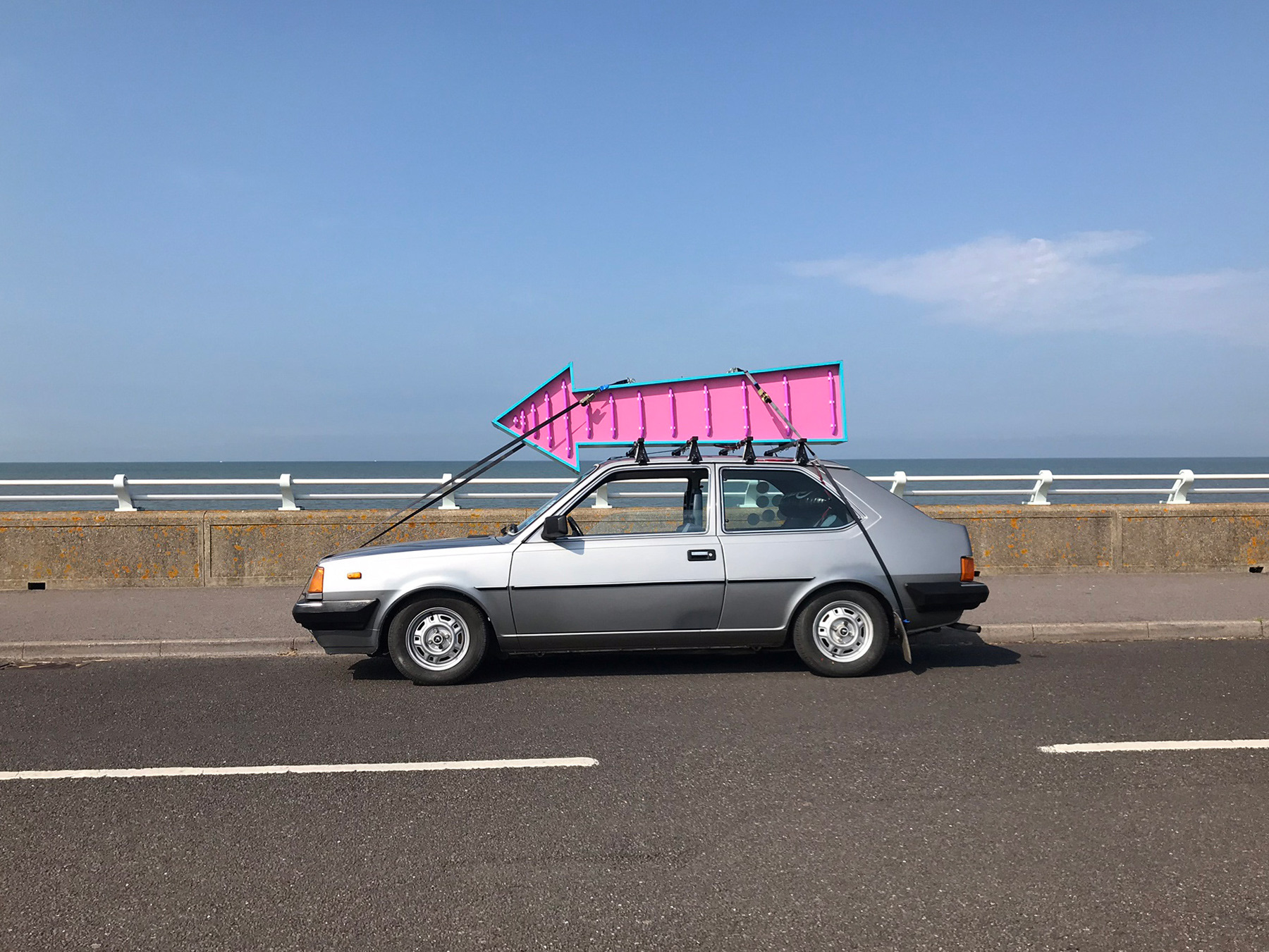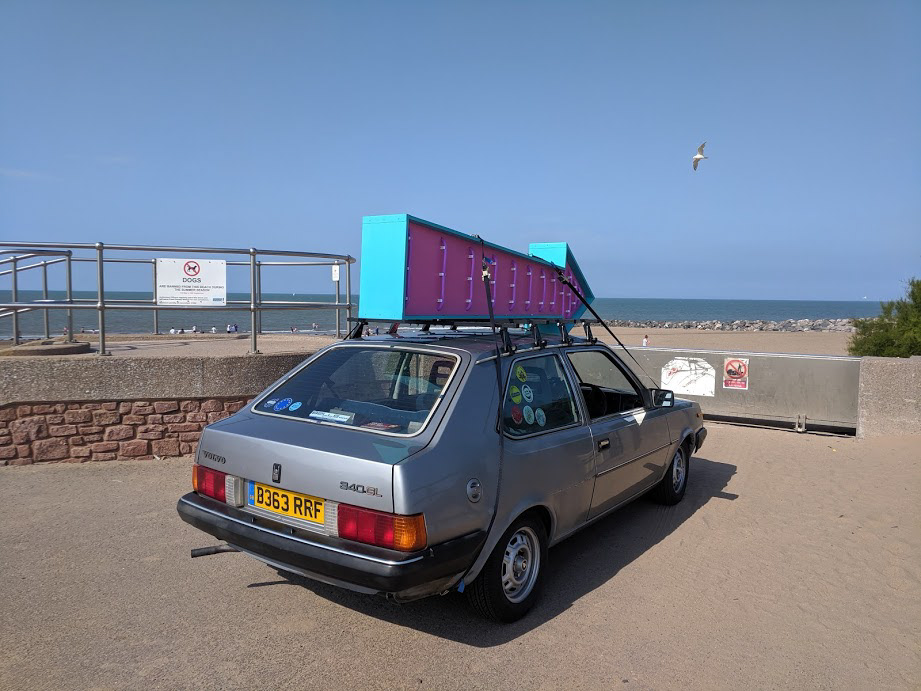 Finally after approximately 12 hours I arrived, car and arrow in one piece, multiple stops stopped at and many a photo taken I was no longer 'Westward Ho!' I had arrived.
It had been a long and unusual day. I had been careful not to overuse the lights while driving to avoid distracting other motorists and gaining unwanted attention from the police. I had set them up with a 12 leisure battery and a convenient toggle switch behind my seat but on the run into Westward Ho! as the sun was fading the lights were fully engaged. The car received some strange looks from the holidaying public and locals often seeming to be a mixture of confusion, intrigue and bemusement but with unavoidable smiles sneaking onto peoples faces at the strange spectacle driving into their town.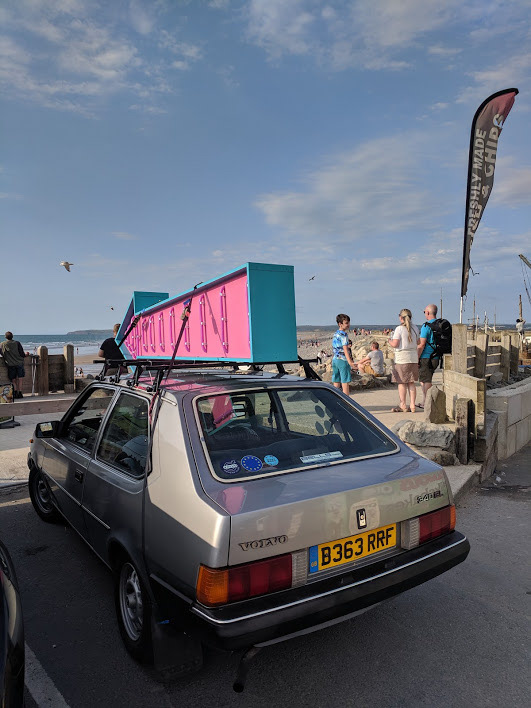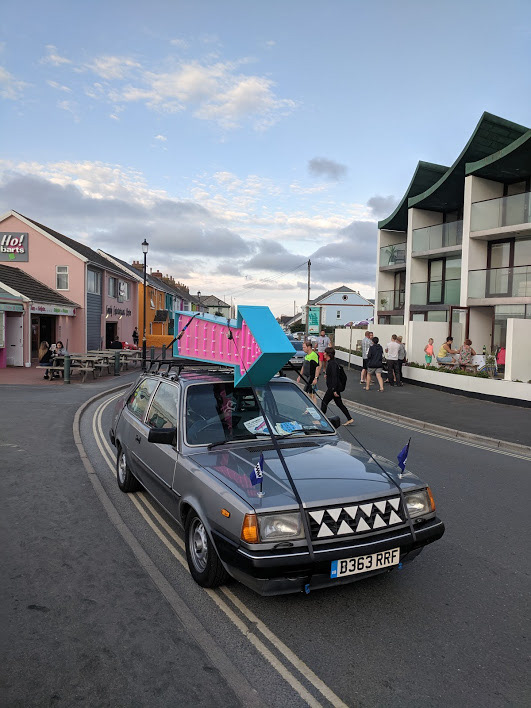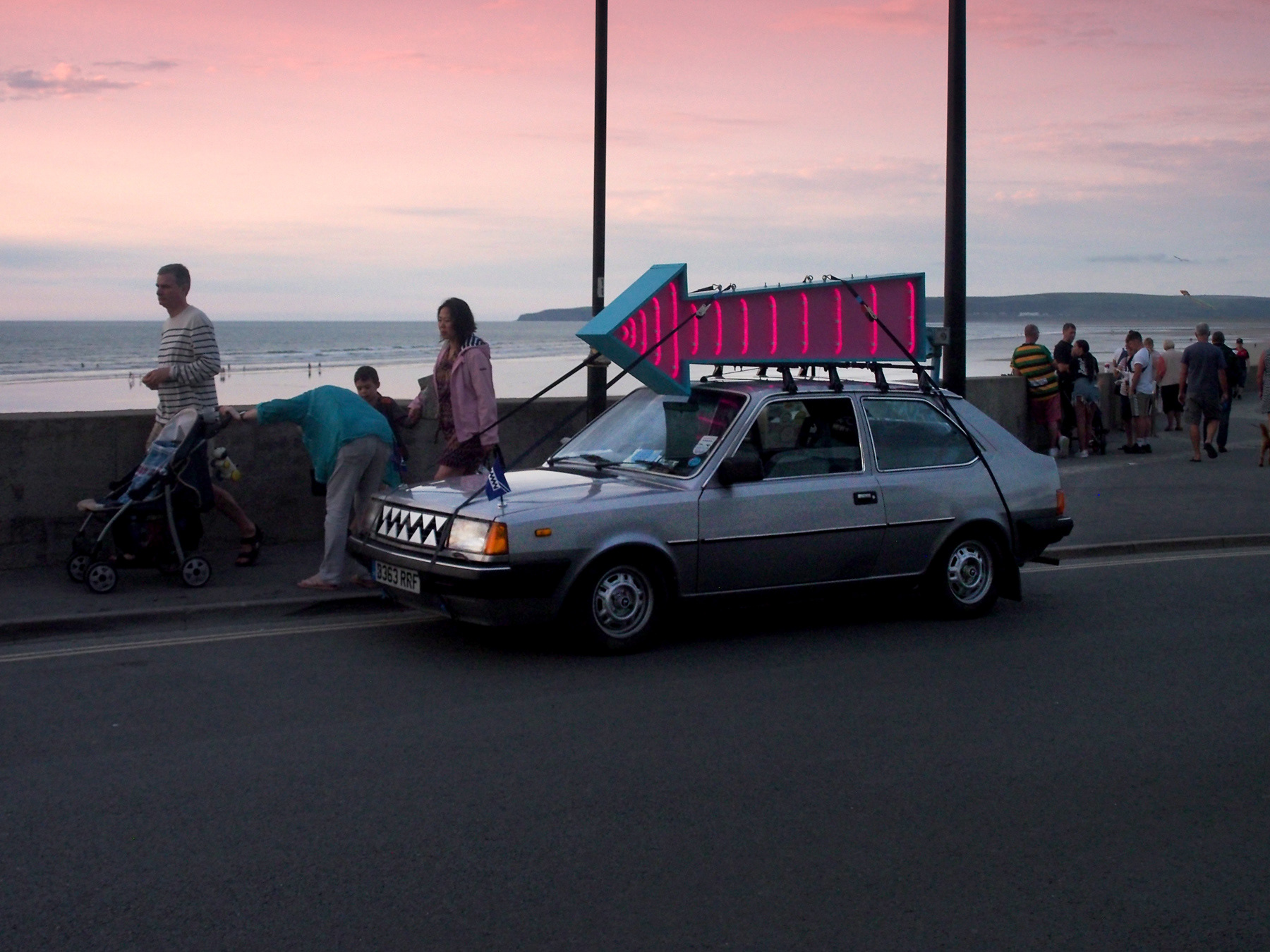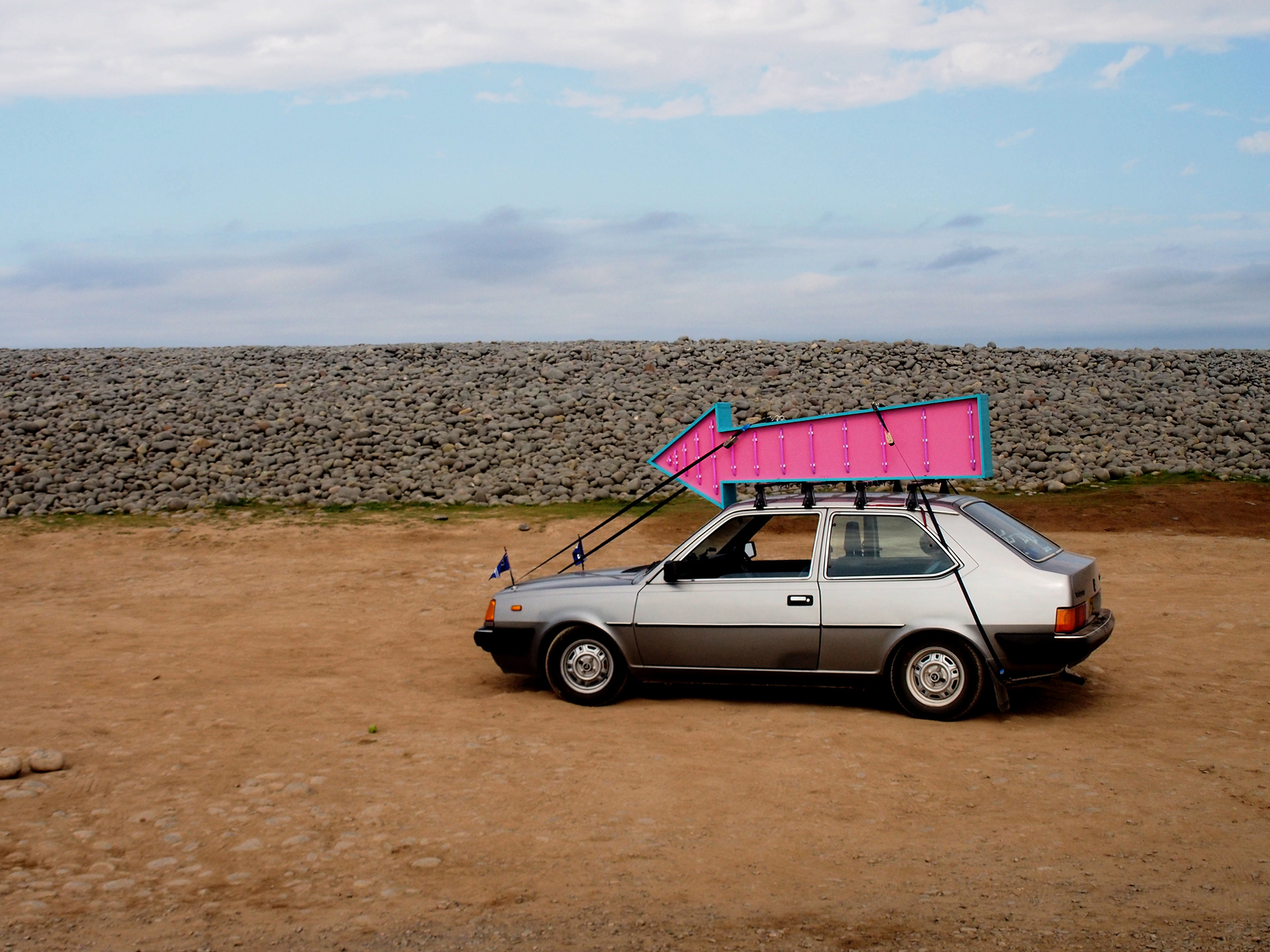 'll leave you with this video documenting the car as it was parked up on the promenade in Westward Ho! sitting having performed it's task and getting attention, but frequently not from passers by, still flashing West, still suggesting there's better ahead and further to go.